Saratoga Dog Lovers business spotlight interview with Heather from Dogs Love Action! Dogs Love Action provides dog walking, running, drop ins & away care for your furry friends.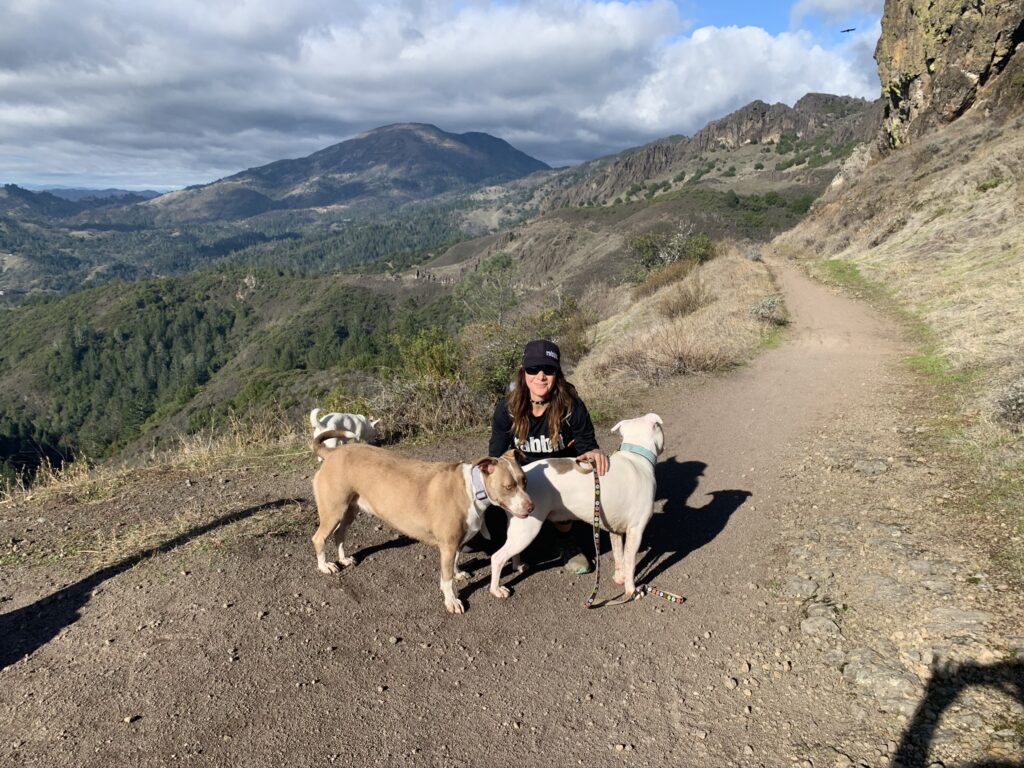 1. Describe your business's services?
I help dogs to become more confident, relaxed and engaged with people through exercise, exposure and adventure. I work with most of my clients dogs 2 to 3 hours per week with activities ranging from runs in the woods to walks downtown to sniff abouts in the neighborhood; depending on each dog's needs, ability and physical condition.
For regular clients that need to be away from their pets either for work, vacation or personal reasons, I also offer away care. This typically includes three visits a day- an early morning walk, afternoon adventure and evening tuck in- along with feeding and other necessary care. Occasionally for special needs dogs that can't be alone, I will stay with them overnight.
2. What made you get into this business?
I think ultimately, after being involved in animal rescue, fostering and having 6 (including 3 deaf) rescues of my own, I wanted to focus on quality of life for every dog I came into contact with. Before starting this Dogs Love Action my husband and I owned a tourism business but still found ourselves working everyday with rescues from dire situations because we believed animals deserve a quality life. They have so much to offer people and they live such a short time. Dogs are emotional, living beings and we have so much to learn from them, I guess I want to continue with that message. I also recognize people love their dogs and dogs require quite a bit of care. I want to offer a professional service people can rely on when it comes to the care of their animals.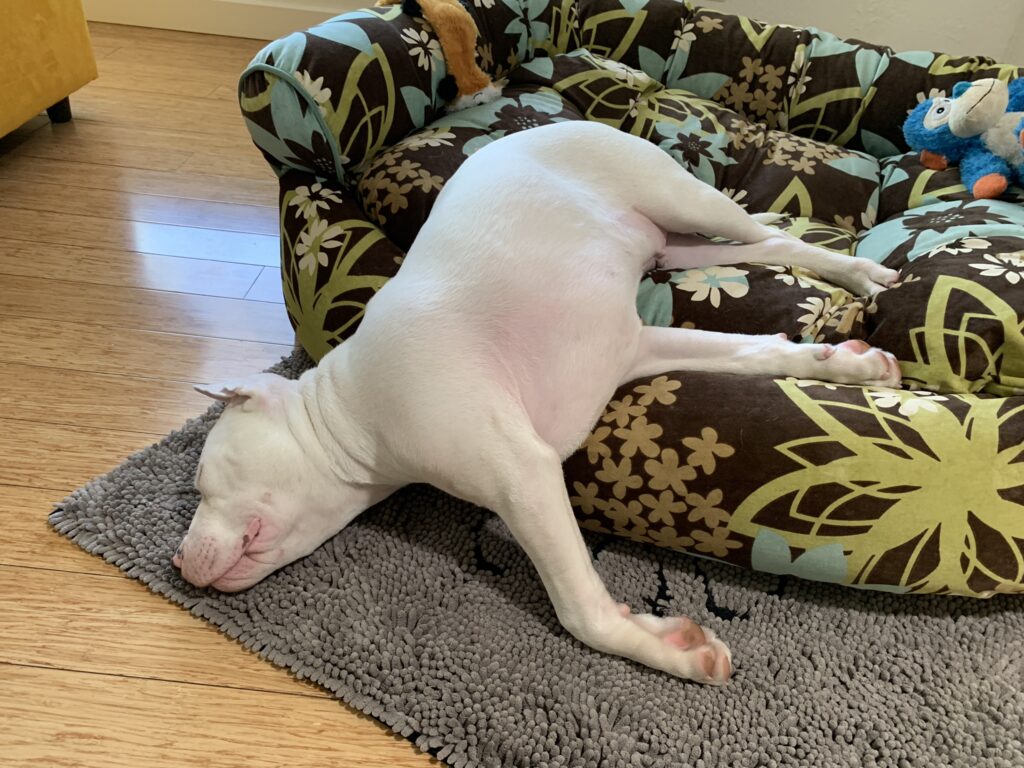 3. What is unique about your business?
Well, I like challenges and I don't see dogs as cute puppies needing to get pets to be happy. I like to find some kind of "adventure" aspect with each outing. Some dogs only see me occasionally and I want it to be special for them, that's really important to me. I enjoy showing them a new trail I found in their neighborhood, a place to swim or treat boxes downtown. I like to create these outings for them with the purpose in mind of instilling structure and confidence which will help them in their daily lives at home.
Also, having been a business owner for many years, I want my clients to be confident knowing that their loved one is in the best of hands and that they have hired a professional that takes their work seriously. In addition to being punctual and responsive, I use the Scout phone app so my clients can see check in/out times, GPS of our routes, and photos from the day. It also simplifies booking, billing and communication to make everything as easy as possible for my clients.
4. Do you own dogs? If yes how many and what breeds?
I've had 6 dogs of my own. I had 4 terrier type smaller rescue dogs (two deaf), they were all close in age and passed away a couple years ago. I currently have two pit bull type dogs that were rescued in Central California, one of whom is deaf. I've worked very hard educating myself on the breed and training as both came from difficult backgrounds, but I can't imagine a better outcome and I'm proud to say they are truly ambassadors for their breed.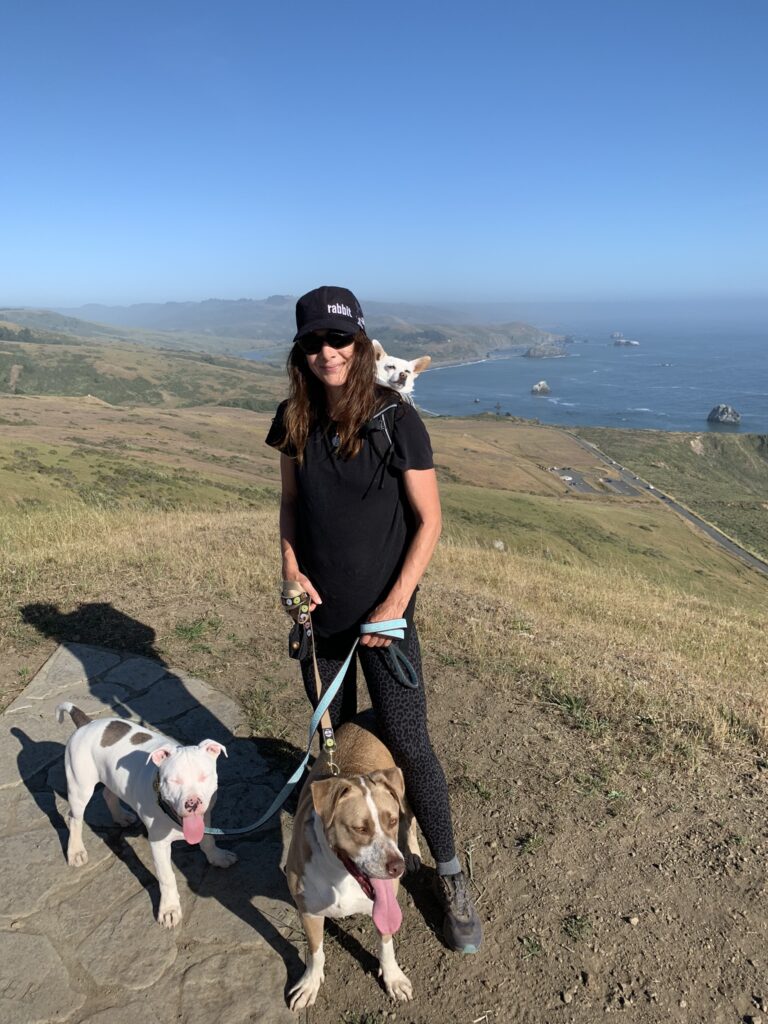 5. What do you love most about your job?
I love meeting dogs, I never forget them or their names, they all mean something to me.
6. What is the secret to your business's success?
I think focusing on each individual dog gives me peace of mind that I'm practicing my belief that each individual dog is important. I'm also providing a service for people in which they can entrust the care of their dog with me. I'm not doing this because "I grew up with dogs and love them" I'm doing it because dogs are an integral part of our lives and they deserve more than what is often offered in terms of care both physically and emotionally. I combine these convictions with a strong work ethic and professional attitude to be successful.
7. What do you love most about the Saratoga/Upstate NY area?
My husband grew up in Saratoga and we moved back here from California after enduring some of the most historically destructive Wildfires in history. It was one of the most emotional times in my life with one loss after another. I remember seeing the springs at the Spa State Park when we first drove into town and feeling awe stricken- there was water everywhere, beautiful lakes and cooler days. I felt like we had been at the front of climate change, experiencing the heat and drought of the western US, so every day seeing the beautiful rolling hills and lush landscapes of Upstate NY, I'm grateful to be here.
Dogs Love Action Contact Info
Phone: 707-955-6222
Address: Saratoga Springs, NY 12866
Website: dogsloveaction.com