Saratoga Dog Lovers business spotlight interview with Susan Porlier, owner of Bellyrubs. Bellyrubs offers a variety of services including doggie daycare, cat and dog boarding, grooming salon, a small store, and dog training. Bellyrubs has two locations in Gansevoort and Hudson Falls, NY!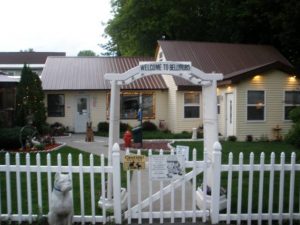 1. What services does Bellyrubs offer? 
Bellyrubs offers doggie daycare, cat and dog boarding, grooming salon, a small store, and dog training. We are also adding this year, private dog birthday parties, and a puppy playday.
2. What made you decide to open a doggie daycare? 
My love and passion for animals is what made me decide to open it. I wanted to spend my days with my own pets as well as other peoples when they couldn't be with them.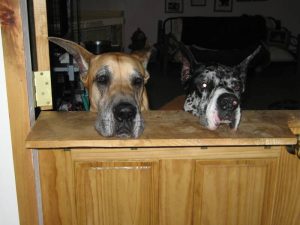 3. Have you always wanted to work with dogs?
My answer is definately YES, I have grown up with animals all my life. They are a big part of who I am. I didn't know at first what direction I would take, but my paths have taken me right where I want to be.
4. What is the best part of your job?
This is hard to answer because there are so many answers. I love the feeling I get when I can help a dog over come its fears. I love hearing the dogs bark in excitement as they are coming up my drive way because they are so excited to come play with their friends, I love just watching the dogs play and interact and to have one that has fallen in love with me just follow me around. I also groom and I love watching a scruffy, dirty dog turn into a clean and amazing transformation. I just love what I do in all aspects! Not everyone can say that they go to work and enjoy their jobs. I am blessed in this way.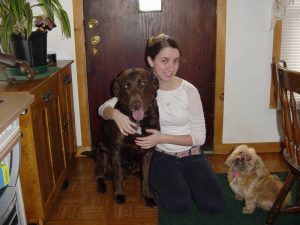 5. Where is your favorite spot in the area to go with your dogs?
I would have to say Congress park. I love that park, it is beautiful, clean, quiet, and a relaxing place to go after a busy day.
6. Do you own dogs?
Yes, I own lots of dogs, I own many shitzus, a lab, a shepherd, a king charles cavalier, and a cairn terrier. Quite a mix but they all get along and love each other.
7. How did you come up with the name for your business?
I love being asked this. When I was trying to decide on a name, I had a list going, then one day my yellow lab, Sabrina came over to me and wanted a "Bellyrub".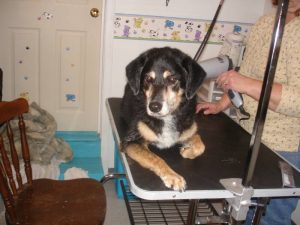 8. What are the top three benefits to sending a dog to daycare?
Socialization, letting out excess energy, and making friends.
9. Is there anything at Bellyrubs that is unique?
At our Hudson Falls location we have web cams. In our grooming salons, we don't cage the dogs. We let them hang out in the room with us, keeping them in a more relaxed state off mind. We don't cage dry the dogs we hand dry each one of them. We celebrate doggie birthdays and holidays and have a doggie of the month. We work on basic commands and just have a fun filled day with them.
10. What is the secret to your success?
I guess I would have to say is we just treat our furry friends and their family like part of our family.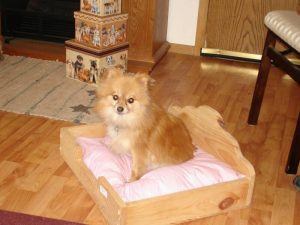 11. What do you like most about the Saratoga area?
I like the beauty and the fact that everything you need is here with a large variety of stores, restaurants, and entertainment.
12. Is there anything else you would like to share about your business?
Yes, I would just like to say that we are family owned and operated. We pride ourselves in a safe, clean and fun filled facilities. My staff members are trained and educated to be able to take the best care possible of our furry friends.
Bellyrubs Contact Info
Location Address 1: 1089 Rte 9 Gansevoort, NY 12831
Location Address 2: 44 Feeder Street Hudson Falls, NY 12839
Phone: 518-747-6815
www.bellyrubsdoggydaycare.com