UPDATE: Betty White was adopted on 1/21/20. See the video clip from the Saratoga County Animal Shelter below!
"After 382 days, our best pal Betty White has officially been adopted!!! This short video is of her saying goodbye to her friends and hi to her new dad! We are beyond excited for this sweet gal, and wish her and her new family nothing but the best!"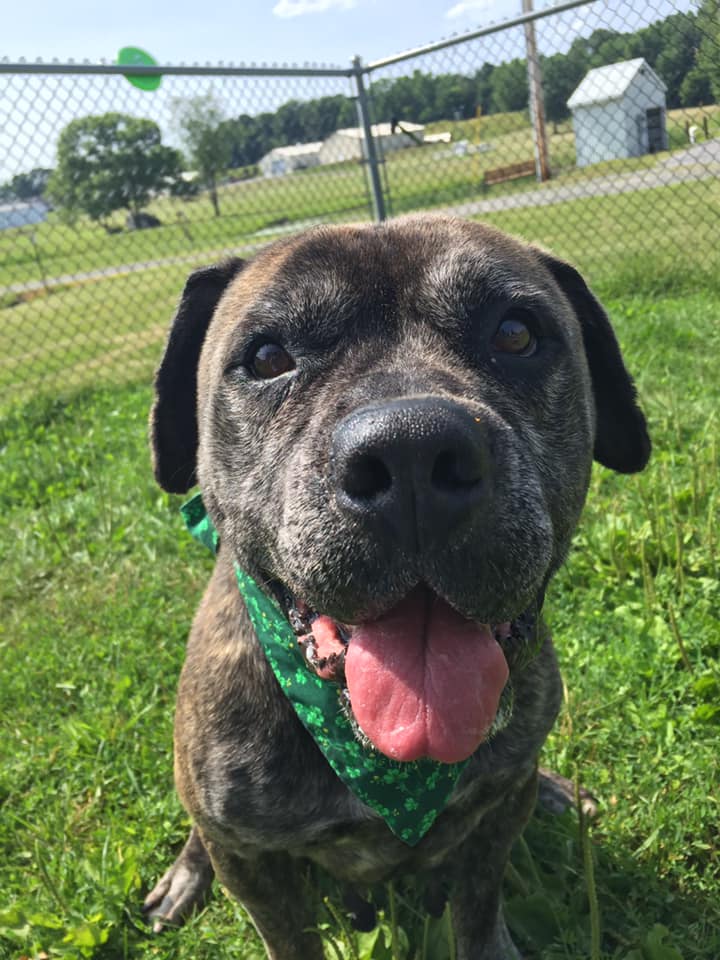 "Tomorrow 1/4/20 marks one full year of being in the shelter. Sure my life isn't too bad here. I mean, I have friends who love me, play with me, feed me, give me snuggly blankets, and let me lay my head on their laps every once in awhile…but it's not a true home. This isn't the life for me. I'm 10 yrs old. I should be living out my Golden Years in my retirement home.
Let me tell you a bit about myself. My name is Betty White, but my friends just call me Betty. I am a 10 yr old Boxer Mix who loves to take long walks and snuggle with my people. My hobbies include: being with my people, giving hugs to my people, kissing my people, going for car rides with my people, playing with toys with my people….and really just doing anything with my people. I am a silly girl who loves all people. Kids, adults, seniors…I'm friends with all humans. But I do prefer to be the only animal in the house. I think at my age it's just best for me to be absolutely spoiled by the ones that love me. Don't let my age fool you- I love to play and still have plenty of energy and spunk left in me.
A lot has happened in the last year. I've celebrated all the major holidays here at the shelter, and I've gotten dressed up for them all too! I love playing dress up. And I've gone on more adventures than I can count too. Steve Caporizzo's Pet Connection, Mohawk Honda, Saratoga Race Course for the NYRA Adoption Clinic…you name it, I've been there. But there is one place I haven't been to…a real home. Please help me out. As much as I love my shelter friends, I would really love a home of my very own and a person to call family.
One last thing before I go, to the family that I am waiting to find- Hi, its nice to meet you, and I love you already. <3
Love, Betty White."
Saratoga County Animal Shelter
Hours: Monday – Saturday, 10am to 4pm. Closed Sundays & Holidays.
Phone: 518-885-4113 ext 0
Address:
6010 County Farm Road
Ballston Spa NY, 12020