Saratoga Dog Lovers business spotlight interview with Tanya Urbanczyk, owner of Bloomingtails Dog Boutique based in of Amsterdam, NY. From custom made dog clothing to the latest trends in designer dog fashion to all kinds of accessories to healthy treats to interactive dog toys…Bloomingtails Dog Boutique has got your pampered pooch covered!
What is Bloomingtails Dog Boutique?
We are an On-line Retail Dog Boutique catering to Pampered Pooches! We offer custom clothing, personalized doggie wear, fabulous accessories, hard to find footwear, an array of dog toys, and so much more!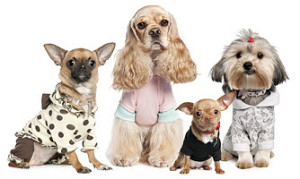 How long has Bloomingtails Dog Boutique been in business?
Bloomingtails Dog Boutique has been in business for about 7 years as one of the leading on-line pet boutiques. We are recently under new ownership and this is so exciting!
Where are you located?
We are based out of Amsterdam New York.
What makes Bloomingtails Dog Boutique unique/different from other online retail pet stores?
We offer some of the most difficult and hard to find "must haves" for your dog. We also specialize in the worlds top designers of doggie couture. The most amazing part of Bloomingtails is the fact that we are family owned and operated and customer service is our main priority. Our goal is to make sure both the customer and their furry friend are beyond pleased! We love to see your pictures and hear your stories. That's what makes this job the best in the world!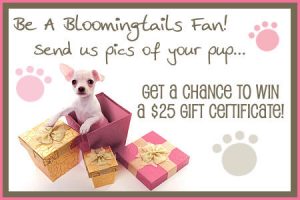 What are your best selling products?
We always have the beautiful frilly couture in high demand. Amazingly enough, dog clothes work like people clothes. In the winter we sell many coats and boots and customized fleece snowsuits! In the summer it's the personalized tees and swim suits and trunks. In the spring, we have the sweetest raincoats and dresses . And of course, any holiday is a good time to dress your angel. So our holiday dresses and gear are always popular.
How many products (approx.) do you have on your website?
Too many to count, thousands. We are adding new products everyday. Most designers are premiering new lines every season so we need to keep up with them!
What do you love most about your job?
Everything! This job is not a job, it's a dream come true. A blessing. Bloomingtails allows me to work from home so that I am able to be available to my two young children. I never have to miss anything in their precious lives! I also get the opportunity to make new friends every day. From the heartwarming stories customers send me to the silly pictures. I never know what each day will bring. Sometimes tears, from the things people kindly share with me about loss of a pet. Sometimes laughs, from the sweetest pictures of peoples "furry children" all dolled up! I get to share this with my family and teach my children so much about life everyday. I also get to help make these memories with my customers. When I send them a Birthday dress I feel like I am a part of their celebration. When I send a new puppy their first snuggly blanket I am a part of their new life in their new home. It is an amazing feeling. Not to mention that our family is the ultimate dog loving family!!! So I can spend lots of time with too!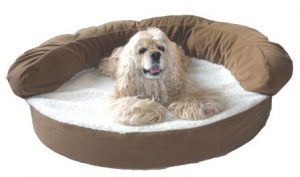 Do you own any dogs? If so how many and what breeds?
We currently have two. A Puggle named Milo. He was from Santa, straight from the North Pole. The sweetest little guy alive! And Matty our Border Collie. She is the truest working dog. Her main concern is our two children and she is on point every day all day! Especially in the summer. She never rests. She is a wonder to watch. We did have three but recently lost our mixed breed Marley. A piece of us was lost with him. Our family's best friend! He lived an amazing 14 years and is irreplaceable!
What are some of your favorite activities to do with your dogs?
Our dogs have the run of the house and yard. Lots of walk and swims in the pool. Milo likes to go where ever we go so car rides are a must. They love to walk beside the kids on their bikes, down for ice cream cones!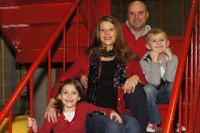 Is there anything else you would like to share about your business?
Hoping that the community takes a look at Bloomingtails Dog Boutique to really see what we offer and what we are about. I would love people to read the "about us". It's the story of how we came into this business and the people in our lives that have helped us along the way. We really try to be a huge part of our community and give back. With my husband being a Fire Fighter in the city we try and keep it local and give back often. This business is more than a business, its part of us and we are looking forward to many years of excitement and opportunity! Truly looking forward to the up coming year and being able to participate in area shows, expos, events as well as help with the local shelters and activities!
Bloomingtails Dog Boutique Contact Info
Phone:  1-888-798-7105