What Makes a Good Dog Food? Good food for dogs will consist of natural fats and oils, contains meat based protein, and is free of chemical flavors, preservatives, colors, and byproducts. In addition, it is qualified to meet your dog's nutritional requirements. Below are a few of the researched and recommended dog food brands on the market. I feed my dogs Blue Buffalo or Acana which I purchase at Benson's (for every $200 you spend, you get a $10 gift card). Sutherland's PetWorks and Pampered Pooch & Pals also carry a wide variety of dog food brands.
1. Blue Buffalo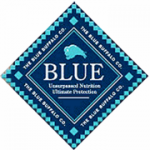 Blue Buffalo

Blue foods consist of the finest natural ingredients combined in perfect balance for superior nutrition. These delicious, high-quality ingredients are the foundation of all of our products along with intensively researched vitamins, minerals, and antioxidants – each combination specifically modified for dogs, cats, life stages, weight conditions, taste preference, and personal feeding choice.
www.bluebuffalo.com
---
2. Acana

Acana

ACANA is guaranteed to meet the diverse nutritional needs of today's dogs and cats. Made from Canada's best and freshest ingredients in our own award-winning kitchens, ACANA's authentic foods keep your pet healthy, happy and strong. Read our ingredients and we think you'll agree.
www.acana.com
---
3. Orijen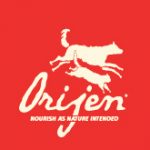 Orijen

Orijen's focus is simple. They use fresh regional ingredients to produce biologically appropriate foods that promote peak health in dogs and cats, and peace of mind to the people who love them.
www.orijen.ca
---
4. Horizon Pet Nutrition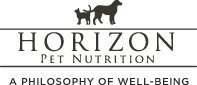 Horizon Pet Nutrition

Horizon Pet Nutrition is an independent, Canadian owned and operated developer and manufacturer of innovative, healthy and trusted pet foods.
www.horizonpetfood.com
---
5. Taste of the Wild

Taste of the Wild

Made with real roasted meats and supplemented with fruits and vegetables, these grain-free formulas provide a superior taste sensation, highly digestible energy and natural antioxidants to support a healthy immune system and overall health.
www.tasteofthewildpetfood.com
---
6. Nature's Variety

Nature's Variety

Every ingredient is chosen with care for the health and happiness of your furry friend. Natures Variety foods are 100% free of corn, wheat, soy, chemical preservatives, and artificial colors & flavors. Each diet is rich in meat, poultry or fish proteins to give your pets everything they need for a long and happy life with you.
www.naturesvariety.com
---
7. Natural Choice

Natural Choice

High-quality, natural formulas are fortified with vitamins, minerals and trace nutrients.
www.nutro.com
---
8. Sojos

Sojos

Sojos raw dog food mixes are made from scratch with whole food. Sojos has no fillers, no preservatives, and no artificial colors or flavors. Just simple, real ingredients like you'd find in your own kitchen.
www.sojos.com
---
9. The Honest Kitchen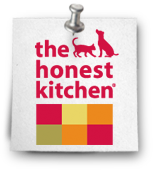 The Honest Kitchen

All of their top dog foods and cat foods are 100% human-grade and are held to exactly the same quality standards as the food you feed to your human family.
www.thehonestkitchen.com
---
10. Blackwood

All-natural, nutrient-rich recipes are proven to deliver a balanced, energy-packed diet that helps enhance physical performance and supports enduring pet health.
www.blackwoodpetfood.com
Always remember: Whenever selecting a new diet for your dog, it is important to consider age, breed, activity level and health. If you are ever uncertain, consult a canine nutrition consultant or a qualified Saratoga area veterinarian.