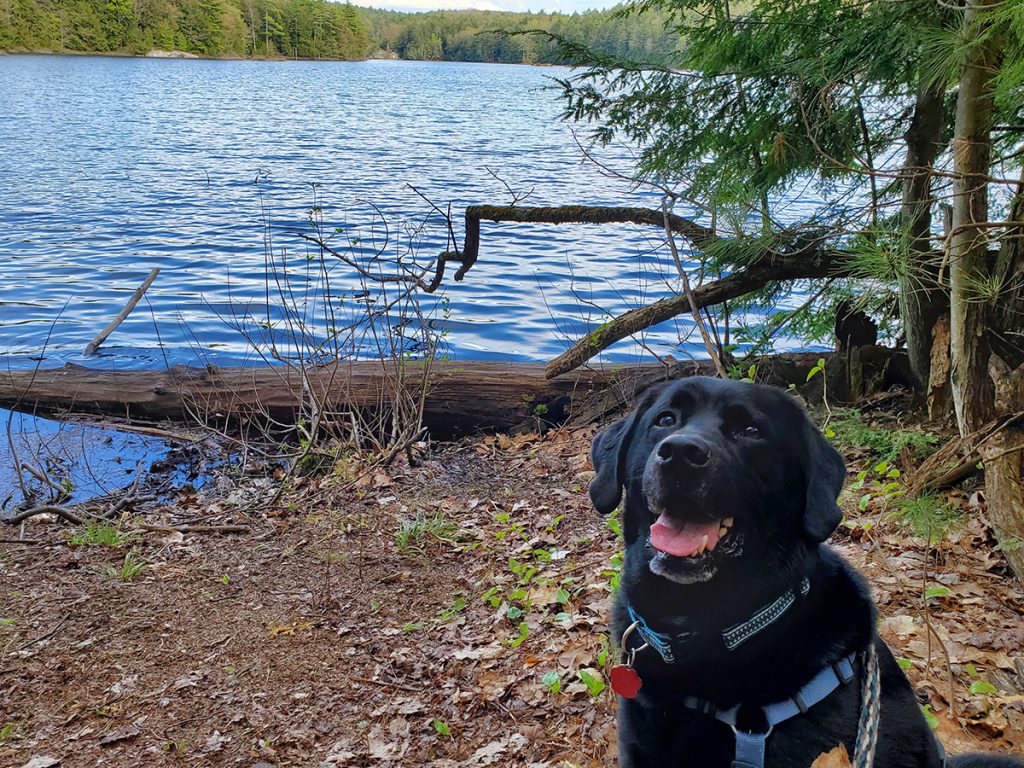 Walking your dog is fun and essential to your dog's health and happiness. Preparing properly for taking a walk that's successful and safe means having a few dog walking essentials when you venture out with your best friend. Having a good leash is obviously the first step, but there are some other items you'll want to have with you for a proper walk you'll both enjoy.
Collar with Pet ID Tag
Never, ever leave home without putting a collar on your pet that includes an ID tag and any required licenses and vaccine tags such as a rabies tag. If your dog gets loose, this will get him safely back to you and prevent fines or worse. If you can afford it, also have your dog microchipped.
Harness
While many dogs do just fine walking on a leash, if your dog is a puller, invest in a properly fitted harness. It's harder to slip out of, protects them from choking themselves, and gives you more control with less chance of injury.
Poop Bags
Don't be that neighbor everyone hates because you let your dog poop in their yard then leave it for someone else to clean up. It isn't just a nuisance, it's unsanitary. Always have poop bags with you and dispose of them properly.
Water Bottle and Folding Water Bowl
Even a short walk on a hot day can make your dog thirsty. Bring along a bottle of fresh water and a collapsible, silicone dog bowl. Many have a handy clip so you can attach the container to your belt loop or the leash.
A Tote or Pack
If you don't have belt loops, having a small tote or hiking bag that straps around the waist is a great way to keep a water bottle, your cell phone, and a few treats while walking. I use and love this waist pack that has reflective strips for added safety: Hiking Bag
Cell Phone for Emergencies
You'll be focusing on your dog while you're walking, but keep a cell phone on you just in case. What if your dog gets sick or is attacked? What if you sprain your ankle? You should always have a way to contact emergency help when walking anywhere. Dog walks are no exception.
Paw Protection
Whether it's a scorching sidewalk in the summer or ice and rock salt in the winter, protecting delicate paw pads is essential. There are several options to choose from, including paw balms, dog booties, or socks.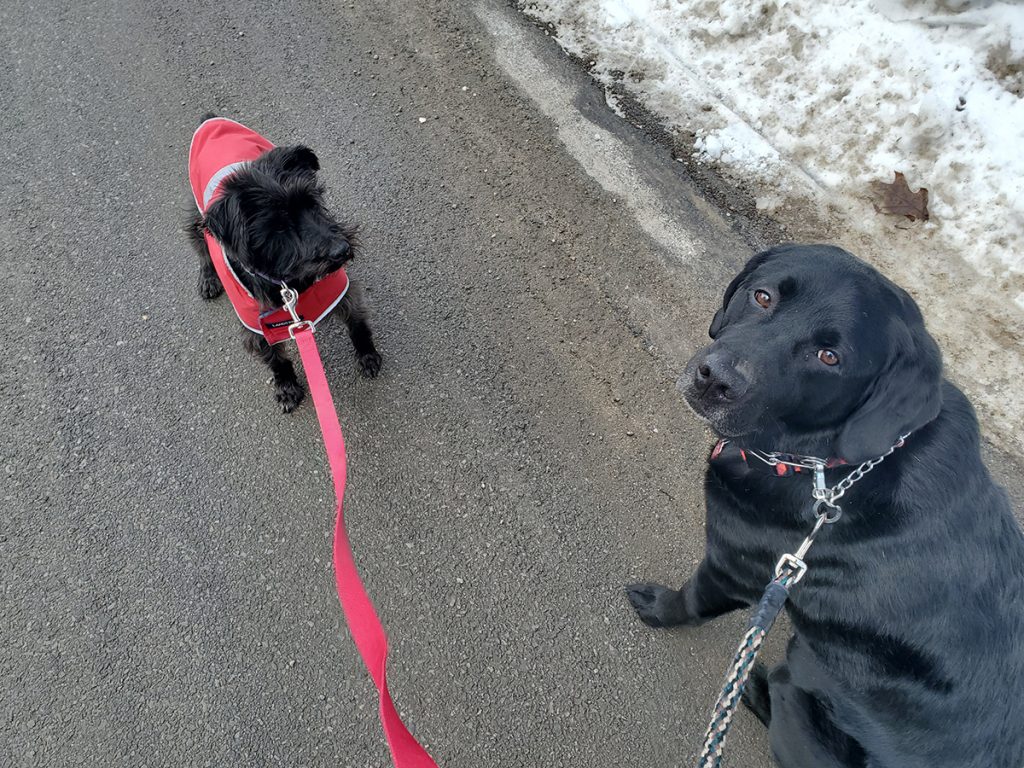 Winter Coat or Sweater
When temperatures drop, your dog can quickly develop hypothermia. This is particularly true of certain breeds such as Greyhounds and smaller dogs who can't easily maintain core body temperature. Look for a coat or sweater that fits snugly but isn't too tight or restrictive and covers most of their back.
Halt! Dog Repellant Spray
Halt! Dog repellant spray shoots a stream of capsaicin, an irritant made from peppers, to stop an attacking dog in its tracks. It's highly uncomfortable, but it doesn't cause permanent damage to the eyes or nose. You never know when a strange dog might try to hurt you or your pet, so carry this with you on every walk.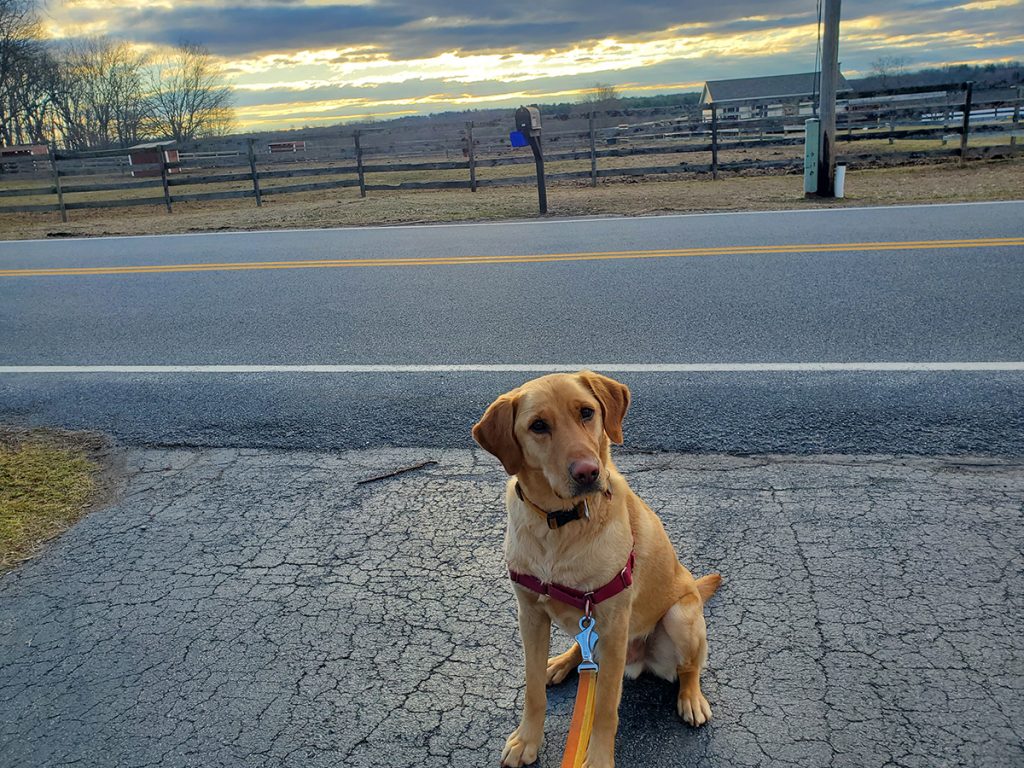 Training Treats
Walking your dog is a wonderful opportunity to work on commands such as "sit," "heel," and "stay." Carry some training treats with you to reward him for good behavior. They are also a good distraction when needed.
Light Up or Reflective Gear
Be sure your dog can be adequately seen at night. I like the Nite Howl LED Safety Necklace, which adjusts to fit any size dog and is bright on even the darkest night. A reflective collar and leash are also a good idea.
Have fun and enjoy your walks!