I recently got all five flavors of Crunchy Os dog treats from Fromm, a U.S. pet food company that prides itself on providing safe, nutritious products made in the U.S.A. Tucker tried them all and was highly impressed!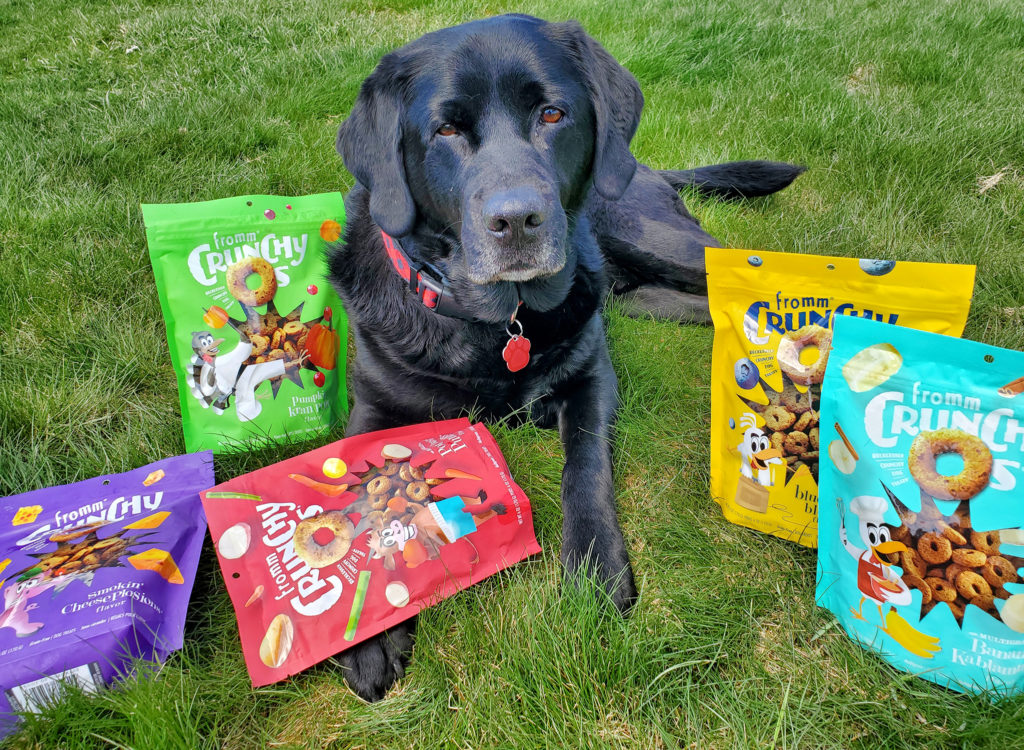 Fromm Family Foods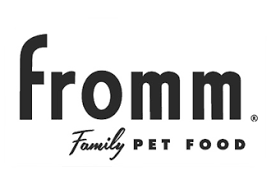 I always check out the companies behind anything I give Tucker or any pets, and like what I found out about Fromm. The company is based in Wisconsin and has been making pet food products for five generations. They have a full-time staff of researchers continually developing new products and a complete testing staff to make sure all products meet and exceed stringent quality and safety standards. They stand behind all their products with an excellent guarantee.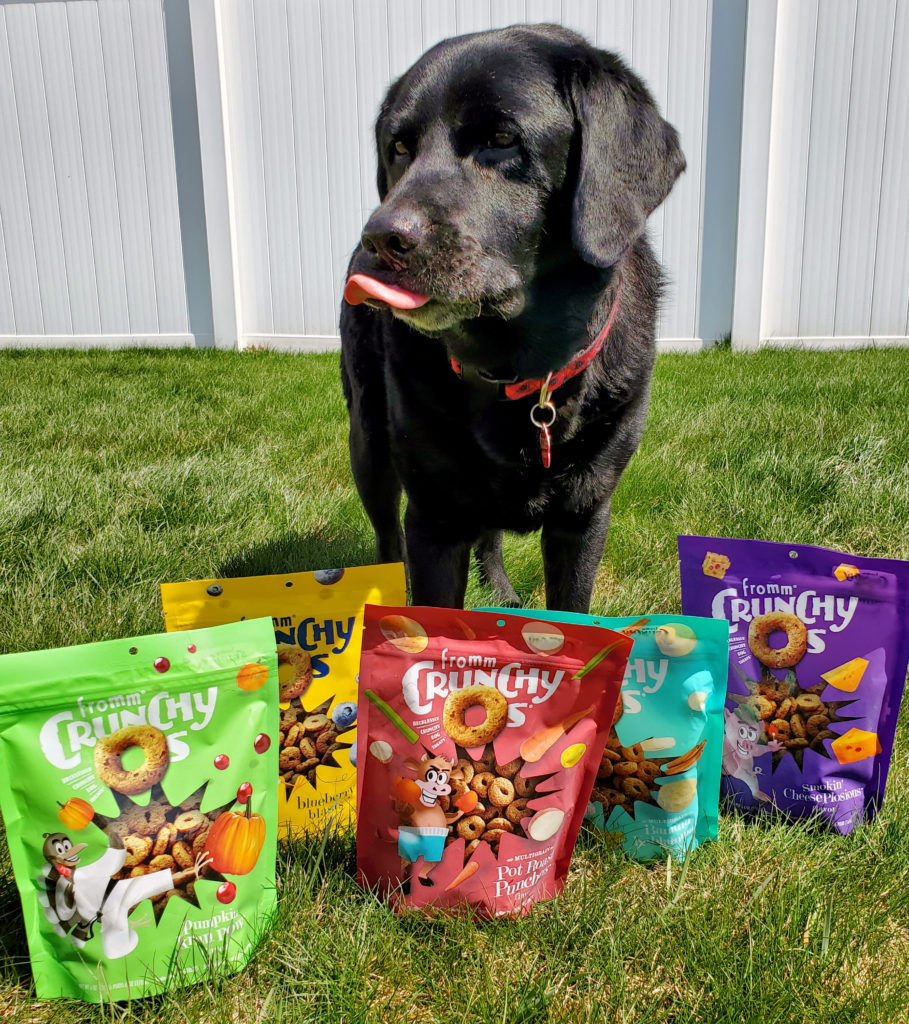 Five Palette Pleasing Flavors
I particularly like the assortment of flavors that Crunchy Os come in. While plenty of dogs love meat-based flavors, some dogs have a bit of a sweet tooth. To avoid loading your pup up with sugary snacks, you can choose some of Crunchy Os deliciously sweet treats based on natural fruits and spices.
Banana Kablammas – For the dog with a sweet tooth, the featured flavors here are banana and cinnamon in an oat blend with other natural ingredients. Crispy, light, and fruity-smelling.
Pot Roast Punchers – If your best friend loves savory treats, these are the equivalent of a pot roast dinner in treat form, including beef, potatoes, and veggies.
Blueberry Blasts – You can really smell the blueberries in these treats. There's also chicken for protein and some tapioca for a tail-wagging treat.
Pumpkin Kran Pow – What dog doesn't love Thanksgiving Dinner? This is a crunchy blend of turkey, cranberries, and pumpkin that will have your dog begging for more.
Smokin' Cheese Plotions – Lots of cheesy goodness with a bit of smokiness and some vegetables. The smoke flavor adds a bit of complexity, something you don't often find in dog treats.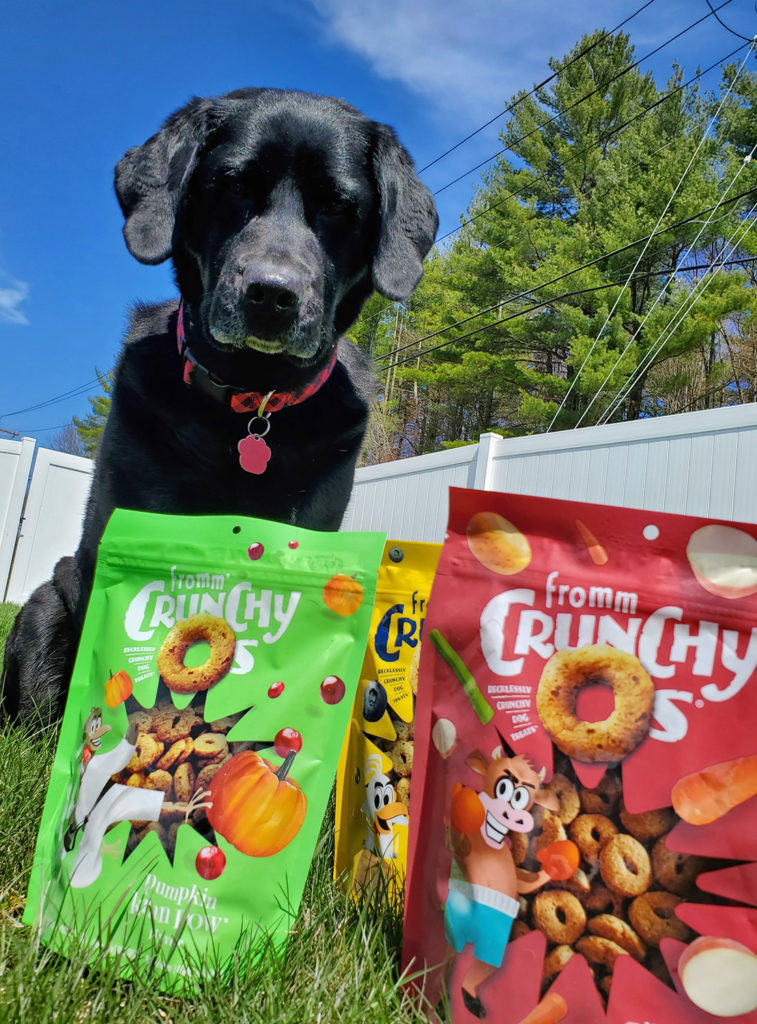 What Makes Crunchy Os Special?
The list of ingredients on all five flavors of Crunchy Os is wholesome, low in fat, high in protein, and chock-full of healthy ingredients like vegetables, chickpeas, and various protein sources such as chicken and beef. They also offer two flavors without meat for dogs on a protein-limited diet. The meat flavors contain real meat, like beef, liver, chicken, and turkey, not bone meal or by-products, which is crucial to good health. Each option is multi-grain with oats as one of the main ingredients. Oats are easy on the canine digestive system. But none of that matters if Tucker doesn't approve…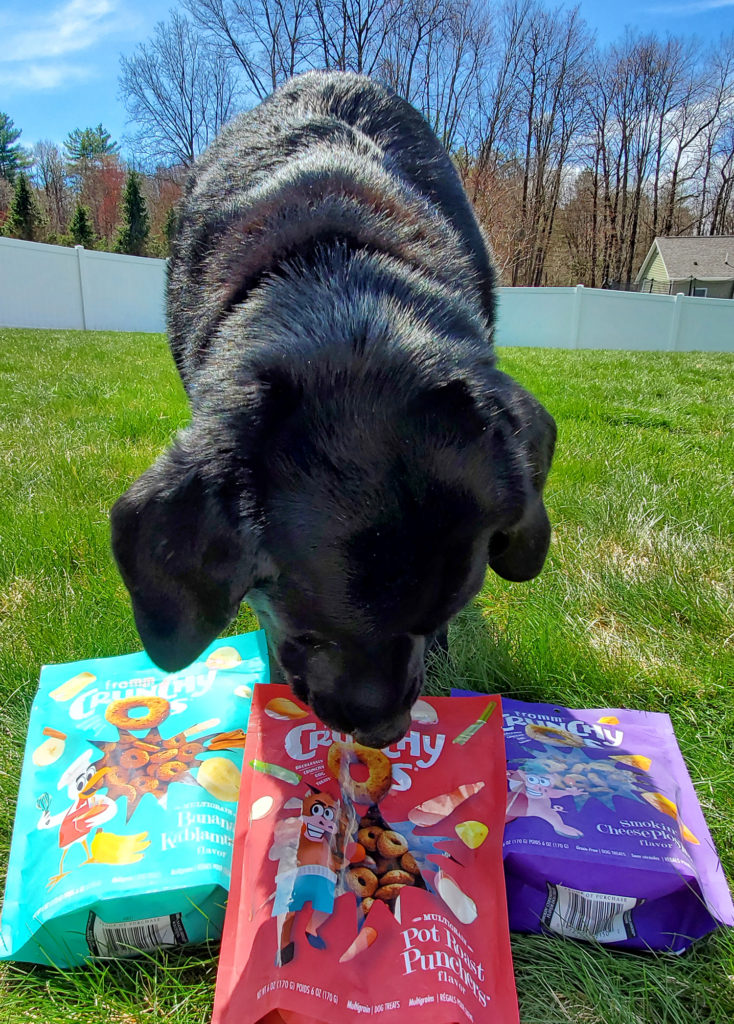 Tucker Offers His Top Four Reasons Why He LOVES Crunchy Os
Super, extra crunchy, so they are fun and satisfying to eat.
Mom uses them for training because they are small and just 2 calories each (she can even break them in half, but I've forgiven her for that).
Five flavors mean I get lots of variety. Hey, even dogs like a bit of change. Sometimes I feel like some fruity Banana Kablammas, sometimes I'm into something cheesy and mellow like Smokin' CheesePlotions.
Mom can buy these locally at Benson's Pet Store or order them online, so I'm not going to run out of these crunchy delights, and that suits me fine!
The verdict? Crunchy Os are Tucker approved, and I love them because they are a safe, nutritious, low-calorie snack I don't feel guilty about giving him. They are the perfect bite-size treat for any canine occasion! Thank you Fromm Family Foods for creating these delicious treats!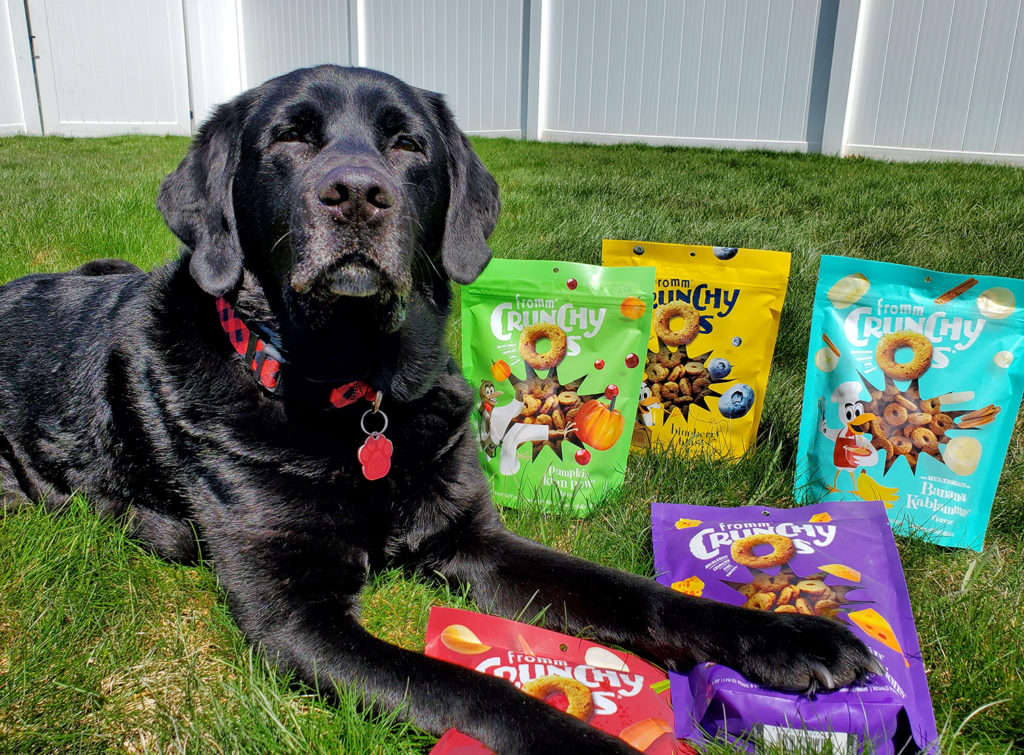 To learn more visit Fromm Family Pet Foods online.