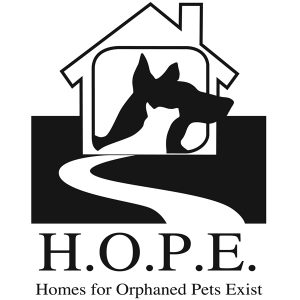 Homes for Orphaned Pets Exist (HOPE), a not for profit 501(c)(3) organization of volunteers from Saratoga, New York, and surrounding counties, helps abandoned, orphaned and neglected animals find their forever homes with loving families. HOPE aims to find these furry pals homes where they can become part of a family, be a therapy pet, or a loyal best friend. HOPE's ultimate goal is to find suitable adopters who will provide them with a lifelong commitment of love and care.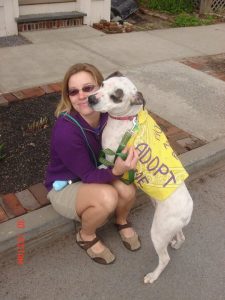 HOPE maintains a unique commitment to take in animals that are not easily adopted out of shelters. With the donations they receive from caring individuals and businesses in the community, (learn more about HOPE's upcoming HOPE Gala on Friday, November 6th and other upcoming events!) they are able to accept older animals or animals that may require extra medical attention or care.
All HOPE pet adoptions in Saratoga Springs NY begin with a visit to a local veterinarian prior to adoption, where de-worming, spaying/neutering, vaccinations, and further medical care is given as needed to make sure your new family member begins his or her new life as healthy and happy as possible.
In August 2015, HOPE animal rescue returned to their original mission of rescuing animals, and the former HOPE low cost spay and neuter clinic, located at 4255 Route 50 in Saratoga became part of the Mohawk Hudson Humane Society. HOPE donated a van, contents of the clinic to sustain operations and gave a monetary gift to assist with the transfer of the HOPE clinic operations to the Mohawk Hudson Humane Society (MHHS).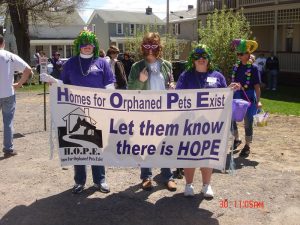 Generous donations and fundraisers throughout the year are what fuel our labor of love, providing HOPE with the funds needed for proper medical treatment and other expenses incurred on a pet's path to their new forever home. All donations to HOPE are tax deductible.
Interested in adopting a pet in Saratoga Springs, Albany, or Glens Falls? Browse through and fall in love with one of HOPE's adoptable pets, or give them a call and they will arrange for you to meet one! To begin the adoption process, just download and submit an online adoption application. HOPE relies greatly on the generosity of caring donors, if you would like to make a donation to HOPE, click here. Your donations are greatly appreciated!
You can contact HOPE via email or call (518) 428-2994. They look forward to matching you with your new furry family member!
The adoption fee for dogs is $195. If you are a Senior citizen (aged 65, or over) qualified to adopt a HOPE pet over 7 years of age, adoption fees may be waived. Call for more information or visit www.hopeanimalrescue.org.