When it comes to fitness, many of us could benefit from having an accountability partner to help us with motivation. However, sometimes friends and family members are too busy to help us keep our goals, much less reach them.
This is where our furry friends come in handy. If you have a dog, there is no better way to keep fit than by incorporating your dog's exercise needs with your own. Having a dog is a sure-fire way to help you stay fit.
There are several ways your dog can help you stay fit: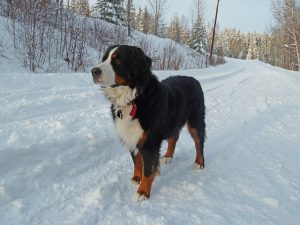 The Power of Walking
Of course, it is common sense that walking your dog for business as well as pleasure is necessary. However, you can spice things up a bit by walking your dog the power walking way. You can do this anywhere you normally walk your dog, whether it be around the block in your neighborhood, on Broadway in Saratoga or in a local park.
Start off slowly, allowing your dog to sniff and smell along the way and then pick up the pace. Power walking is a great way for you to increase your cardio as well as give your dog a bit of a workout too.
Taking your dog on vacation on the beach? Walking along the boardwalk is a great way to get some exercise in while taking in the scenery, too. A power walk along the beach is a great workout for you and your dog, as it works out your leg muscles.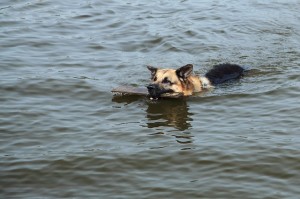 Bring the Frisbee
Dogs love to play Frisbee. Take your dog to the Saratoga, Clifton Park or Malta dog park and throw the Frisbee around having him or her catch it. You can chase your dog a little bit until you command them to stop. Playing Frisbee will give both you and your canine buddy a good cardio workout.
Swim Time
Most dogs love the water – what better way for both of you to get into shape than to visit a local lake or hit the beach. If your dog is a skilled swimmer, swim alongside him for a great workout. Even swimming in your pool and doing some laps is a great way to use the buddy system.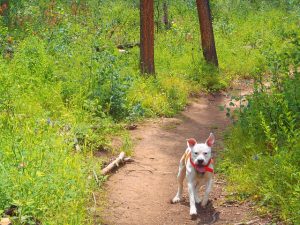 Hit the Trails
Jogging is one of the best ways to incorporate exercise and fitness into your daily routine, and your dog can help you with this. Jogging in the woods and along wooded trails will give you and your pet a connection with nature and a fresh mindset as well.