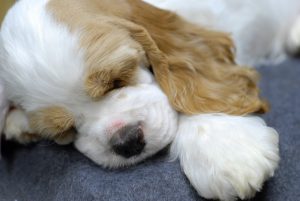 As Hurricane Sandy bears down on our area, it is important for pet owners to take immediate steps to protect themselves and their pets before the storm makes landfall. Gather pet supplies now as it may be a few to several days before things return to normal after the storm.
Below are a list of things to have ready for your pet in preparation before the storm hits:
1. A Rescue Alert Sticker
This easy-to-use sticker will let people know that pets are inside your home. Include the types and numbers of pets in your home and your veterinarian name and number in case of an emergency.
2. Arrange a Safe Place for Your Pets
Arrange a safe haven for your pets in the event of evacuation. Do not leave your pets behind. For a list of boarding and kennel facilities in our area click here. Gather a list of pet friendly hotels outside of your immediate area.
3. Emergency Supplies 
Pet first-aid kit
A weeks supply of canned or dry dog food
Feeding bowls
Collar
Harness
Leash
Photocopies of medical records and a waterproof container with a two-week supply of any medicine your pet requires
Bottled water, at least a weeks worth for your pet
A traveling bag, crate or sturdy carrier, ideally one for each pet
Blanket or dog bed
Recent photos of your pets (in case you are separated and need to make "Lost" posters)
Toys and chew toys
Make sure all pets are wearing a collar and tags with up-to-date identification. Your pet's ID tag should contain his/her name, telephone number, and any urgent medical needs.
Dish soap and disinfectant, paper towels
Please make sure to always bring your pets inside at the first sign or warning of a storm. Pets are more likely to  become disoriented and wander away from home during a crisis. For a more detailed list of to do's before the storm hits, a supply list and tips from the American Red Cross click here.