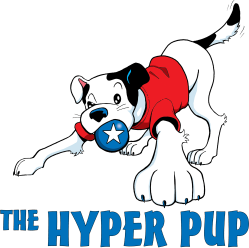 Saratoga Dog Lovers business spotlight interview with Armando Morales from The Hyper Pup! Armando is a Saratoga dog trainer specializing in obedience and behavior modification.
1. How did you get into the dog training business?
I have always been training and working with dogs in some capacity. Very early on I was either working with my personal dogs or helping friends out with their dog related issues. I made the transition into training on a professional level about six years ago, but even then I was doing it part time while I was either pet sitting or walking dogs. That's initially how I got into the pet care business.
2. How long have you been in business?
The original business of walking dogs is about six years old. Professional dog training services, which is what I transitioned into full-time, is a three-year-old business.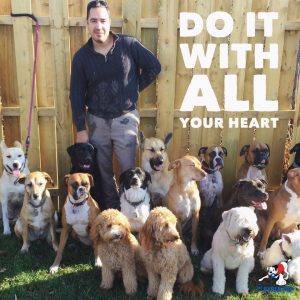 3. What is unique about your business?
I think every professional service provider brings his or her own unique perspective into whatever service they provide. Whether that be a doctor, massage therapist, or personal fitness trainer, and I think dog trainers are no different. The dog training world is filled with contradictory opinions on different approaches, methodologies, and philosophies towards training. It's unlikely that you'll run into two different trainers that have identical approaches to working a dog. For example, I feel that the relationship that you have established with the dog will inform that dogs behavior throughout his or her life. I believe that the human responsible for the dog is the most important variable of success. Very often, it is the human that will determine whether the dog will be successful or not. And that's a departure from the thought of many other trainers. So to answer your question, when I go into any dog training scenario I place the emphasis on relationship and on the humans involved. I'm a big proponent and advocate of educating humans on how to coexist with a dog. To that end I do all I can to help elevate their level of understanding.
4. Are you certified to provide canine first aid?
Yes!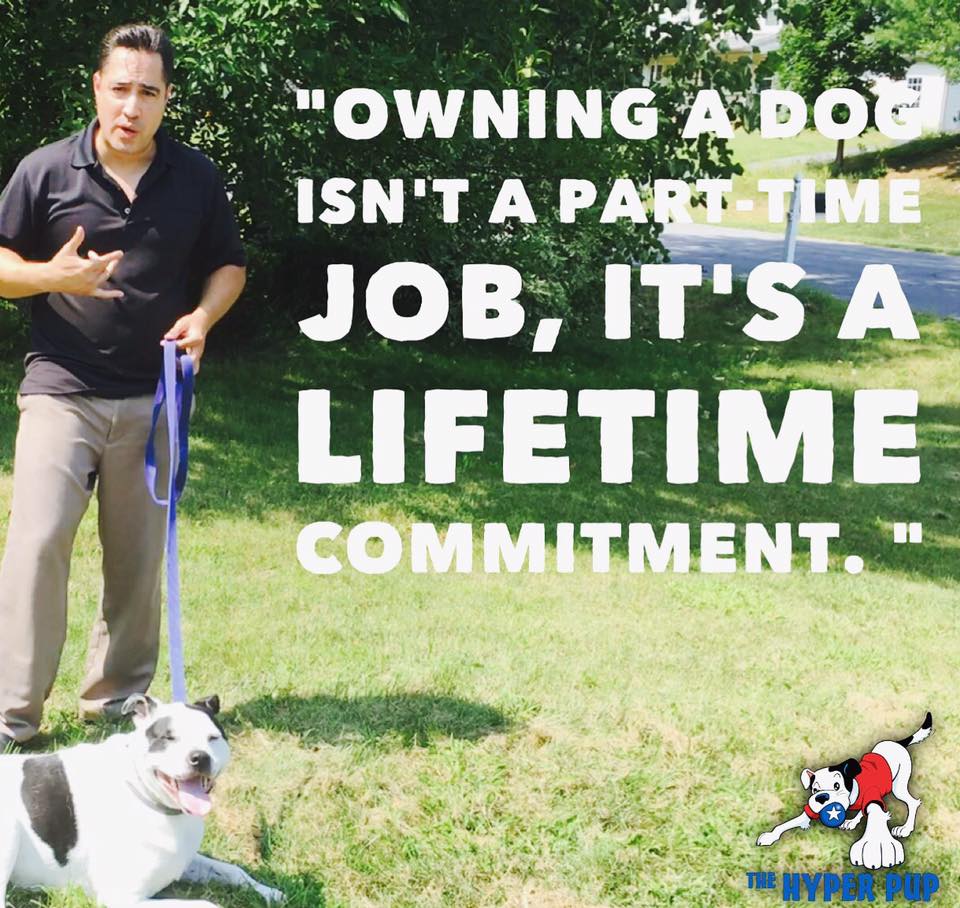 5. Do you offer free consultations?
I offer a free phone consultation and during that conversation I gave out as much advice as I possibly can given the circumstances. I do charge for in-home consultations but that also means that I will be providing far more insightful and in-depth analysis of the current challenge the owners are dealing with and how to best overcome those issues.
6. Do you own dogs? If yes how many and what breeds?
I own two dogs, Macho and Lulu. Both are mutts. I would guess Boxer and Vizsla mix.
7. What do you love most about your job?
You must have a deep love of dogs to do this work because you're inner drive shouldn't come from the need or desire for money but from a desire to help, both the dogs and humans. So if you love dogs as much as I do, and you're surrounded by them at all times, what isn't there to love about the job?
8. What is the secret to your businesses success?
Well, I work hard – very hard. There isn't a time during the week when I'm not working on the business in one way or the other. But aside from that, I believe that I'm very good at establishing a strong bond and relationship with the humans that seek me out for help. And I think that goes beyond just the information that I share with them. If you were to take a survey of my clients I think many would say that I come from a place of caring and compassion, towards the dog as well as towards the difficulty the owners may be experiencing. And that emotional connection is extremely important. Many dog owners, when they seek out a trainer, are already in a state of confusion and frustration, perhaps even desperation. When a trainer demonstrates understanding and empathy towards the problem I think it helps form a lasting relationship and establishes a strong foundation of trust.
9. What do you love most about the Saratoga/Upstate NY area?
It's a larger community but with a small town feel. I'm from the city, and there is no small town feel down there.
The Hyper Pup Contact Info
Phone: 518-944-0678
Website: www.thehyperpup.com