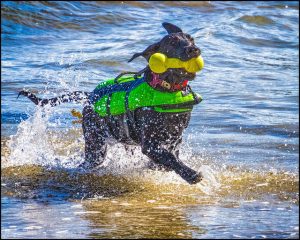 In a world that can sometimes seem unfair to our four-legged family members (No Dogs Allowed!), it's nice to know that there are little spots exclusively for dogs and their people. While many retail stores and hotels have made themselves dog-friendly, sadly, public beaches more than often will not allow dogs, thus, denying our canine companions of one of the things they love to do most…swim!
However, if you are from upstate NY or just love to visit, than you already know this region is one that loves their dogs. So, if you are in the Lake George, Glens Falls, or Saratoga Springs areas, you must visit the Dog Beach in Lake George NY! This quaint beach is solely for dogs and their owners to enjoy the beautiful clear blue waters of Lake George and is a safe, protected place where dogs can enjoy this vacation destination with their family.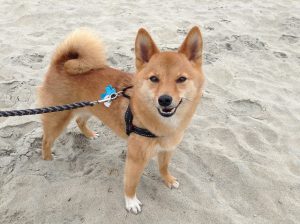 In 2012, with the fate of the dog beach unknown, a local Lake George dog supply store, The Dog Cabin (3 blocks from the dog beach), adopted it, and today maintains it as a safe and clean place to play. They also supply waste stations to be sure you have a way to gather their waste and help maintain a clean beach.
The Lake George Dog Beach is located in the heart of Lake George Village, between the Million Dollar Beach and Lake George Steamboat Company on Beach Road. As with most places in Lake George, the dog beach is open from Memorial Day through Labor Day. If you love bringing your pup on vacation or you are just looking for a place they can play and swim, you must try the picturesque Lake George Dog Beach!