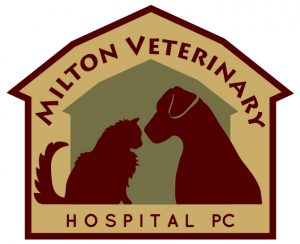 Saratoga Dog Lovers business spotlight interview with Milton Veterinary Hospital PC! Milton Veterinary Hospital PC is a a full service animal hospital providing comprehensive healthcare services to pets in Middle Grove, Saratoga, Ballston Spa, and the surrounding areas.
1. What services does your practice offer?
We offer general medicine, general surgery, laser therapy, digital radiography and we also see emergency cases during normal business hours. We do offer hospitalization on a case by case basis.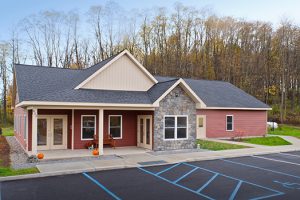 2. What are some reasons Dr Lori Langdon is a great veterinarian? / What makes her different than other veterinarians?
Dr. Lori goes above and beyond for her patients. When she doesn't know the answer she will research until she finds it. She doesn't stop working when the doors close and takes work home with her often. She takes her time explaining and answering client questions.
3. Do you have specialists on staff?
We have access to some traveling specialists. Dr Bowersox is a board certified surgeon who does advanced surgeries. Occasionally we have had a traveling certified ultra-sonographer.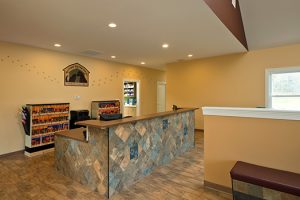 4. How many technicians do you have on staff and how long have they worked there?
We have two full time licensed technicians, one for the last 11 years and the other for the last 2 years.
5. Why should I bring my animals to Milton Veterinary Hospital PC?
If you are looking for a veterinarian who will spend a lot of one-on-one time with you and your pets then this is the practice for you.
6. Are dog and cat cages in separate areas?
Yes, our new practice was built with two separate entrances for cats and dogs. We keep them separated unless they live with each other and are comfortable with each other.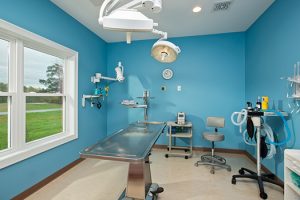 7. Are visits by appointment only or do you accept walk-ins? Can someone drop off their pet or do they have to stay with their pet(s)?
Visits are by appointment only. However, there are always exceptions to this. Some people cannot catch their feline friends for a scheduled appointment; we make allowances for this. Emergencies are accepted without an appointment, but we would love a phone call to prepare us for what may come in. It helps to prepare for the emergency we may be facing. We definitely accept drop-off appointments and encourage it in some cases.
8. Are there any discounts for senior citizens or multi-pet households available? Do you offer any type of referral program?
We do have a "Share the Care" referral program. Both the referral and referee earn a $10 credit for every referral to our practice. There are no limits to how much you earn and we are very thankful to those who recommend us to friends and family. We offer a military discount with their ID as proof for both active and retired.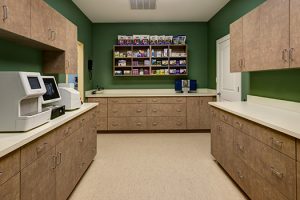 9. Will you give a tour of your facility?
We would be honored to give you a tour of the new facility. We opened the doors to the new practice in October 2014 and love showing clients the care we took in planning and designing the new building to better suit their pet needs.
Milton Veterinary Hospital PC Contact Info
Address: 622 Route 29 Middle Grove , NY 12850 US
Phone : (518) 587-4676