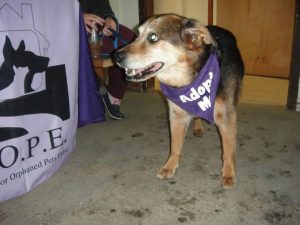 October is Adopt-a-Shelter-Dog Month! The best way to honor Adopt-a-Shelter-Dog Month is by adopting a shelter dog in the Saratoga Springs area, of course! Dogs can greatly improve your life by:
Helping you get outside and exercise
Helping with socialization
Providing companionship for you and your family
Providing protection from intruders
Improving your mood and mental health
Lowering your stress level
If now is not the right time to adopt a shelter dog, don't worry, there are many ways you can still help! Here are a few things you can do to help make a difference:
Consider fostering animals who are looking for homes
Volunteer at a local shelter
Make a donation to a local animal shelter, Friends of the Shelter group or other non-profit organization in the Saratoga Springs, NY area
Contact the shelter and see if they have a wish/needs list. Many organizations can benefit from donated items like: Laundry detergent, paper towels, garbage bags, bath towels, dog food, toys, office supplies and much more!
Post a status on your Facebook page with a link back to the adoption page on SaratogaDogLovers.com: "October is Adopt-A-Shelter-Dog Month. Save a life: Adopt a dog! Visit https://www.saratogadoglovers.com/guides/adoption/ for a full list of animal shelters and non-profit organizations that you can help out in the area!"
Pass on an understanding of the importance of pet adoption to the next generation. Talk to your kids, nieces, nephews, grandchildren and other up-and-comers about animal shelters and why Adopt-A-Shelter-Dog Month, and pet adoption in general, is important.
In whatever way you can, pledge to do your part for Adopt-a-Shelter-Dog month!