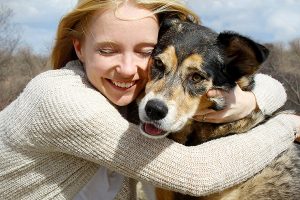 Fostering a dog in Saratoga Springs, or anywhere for that matter, means you are providing a safe haven for a dog on his way to a secure forever home. You will have the unique opportunity to provide a warm environment to a dog in need, and to show them what it means to be loved. When you agree to foster a dog, you agree to provide love and care for either a predetermined amount of time or until he or she is adopted.
Dogs require foster care for a number of reasons, all of which mean they are dependent on your kindness and guidance to provide them with a stable routine, including a steady feeding schedule along with training in good manners and behaviors. Fostering a dog is nothing less than saving than a life!
There are several reasons why a dog would require foster care:
A rescue group may not have a physical shelter, or may be completely full, and need to rely on foster homes for the care of their rescues until a fitting home is found for each.
Many times, depending on a dog's previous circumstances, a shelter can be a stressful situation for a dog, causing them to become aggressive, anxious, or depressed. A foster home can give a sad or anxious dog a chance to decompress, recuperate, and learn to trust again before finding her forever home.
A foster home, unlike a kennel, teaches a dog social skills and trust before being introduced into a home where touches and routine may be new or forgotten concepts.
Homeless dogs often need a place to convalesce after surgeries, illnesses, or injuries.
A shelter simply has no more room.
Puppies need a safe place to stay before they are adopted.
To foster a dog in Saratoga Springs NY, you are freeing up spots at Saratoga Springs animal shelters and providing a temporary refuge where they can feel safe and cared for until a permanent family is found. Often times, a shelter is unacquainted with a dog's everyday demeanor and needs the help that reports from a foster home can provide when searching for an appropriate forever home.
Fostering a dog is such a rewarding experience! Knowing you are saving a life and bringing into being the positive transformation of a dog that has been abused, abandoned or neglected, and teaching them that they can have faith in people again, is an experience like no other.
Interesting in fostering a dog? In Saratoga Springs, rescue organizations can put you on the rewarding path to becoming a foster home for a dog in need near you. They will work with you to find a dog suitable for your home and schedule.
You can also contact us at Saratoga Dog Lovers for more information on fostering a dog in Saratoga Springs NY.