With April heralding the approach of warmer days ahead, you might be feeling eager to stow your winter gear and hit the grass with your furry friend in tow. Or perhaps you're looking to celebrate spring with a bit of sprucing up around the home. Whatever your goals for the changing seasons, check out these spring health tips first to ensure that you–and your pet–are ready to take them on.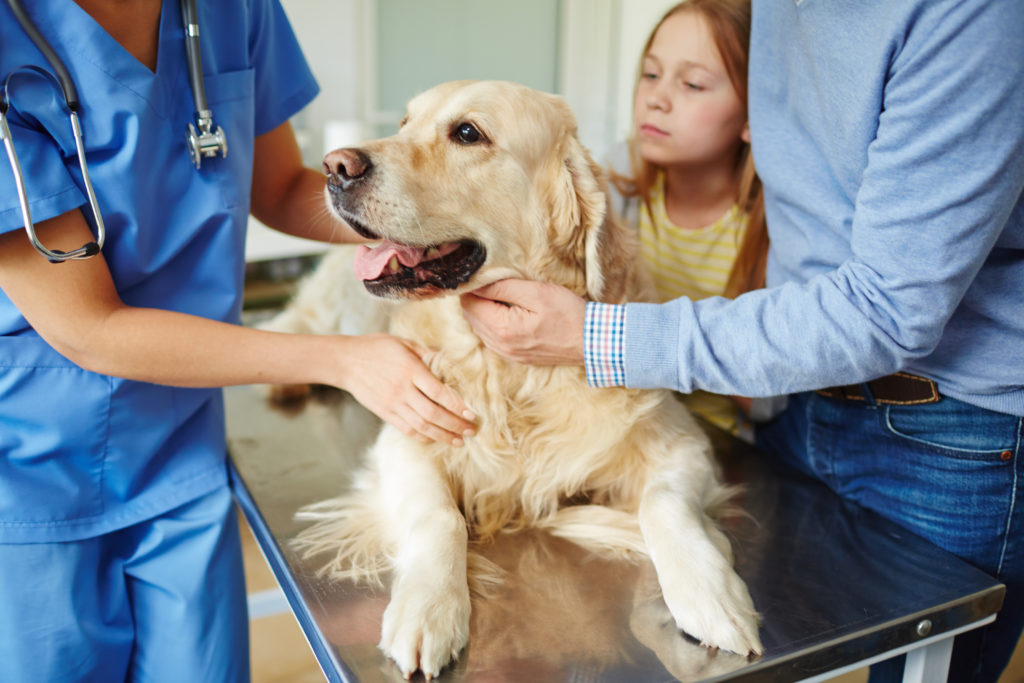 Time for a check-up
While it might be tempting to move on the nearest dog park at the first signs of warmer weather, it's smart to take inventory first and make sure your pet is prepared. If you do nothing else, make sure that your dog is up-to-date on his or her heartworm preventative before venturing out. A quality preventative offers full protection from the transmission of heartworm disease, a serious and potentially fatal condition. Your vet can recommend a product that's appropriate for your dog's needs, as well as perform any diagnostic testing if your dog has been unprotected in the past.
In addition to a solid heartworm preventative, you may wish to consider products for fleas and ticks, especially if your dog is allergic or prone to infestations. A variety of options exist for dogs of all ages and sizes, from topicals to flavored tabs to natural sprays and shampoos. And, of course, don't forget to keep up with those vaccinations! A timely vaccination schedule could mean the difference between a season spent outdoors and one spent battling kennel cough–no fun for you or Fido.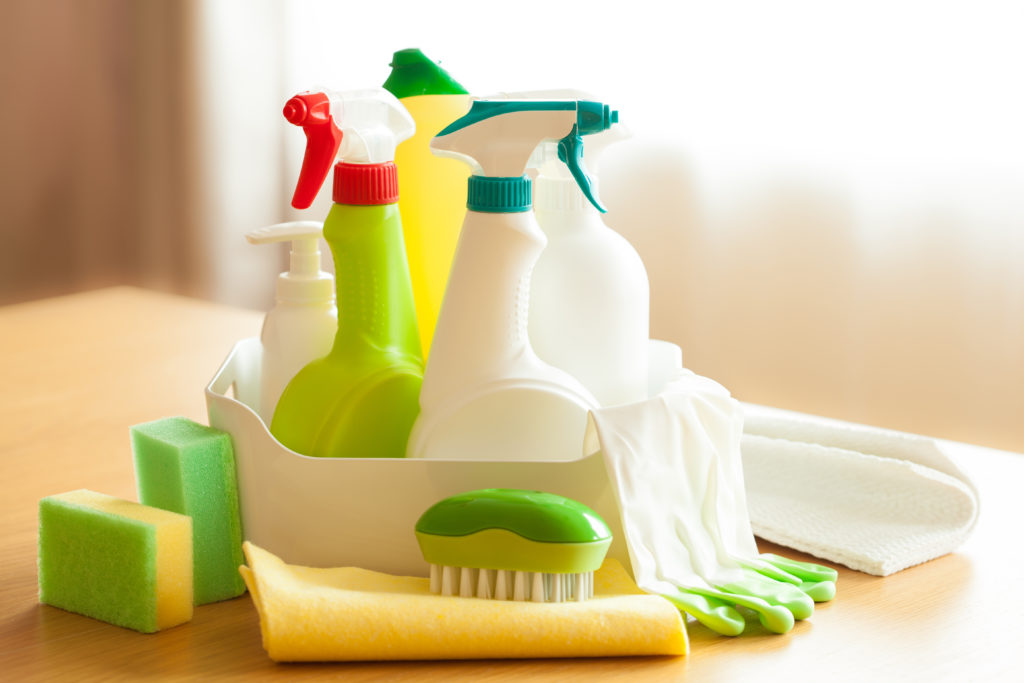 Smarter spring cleaning
If your ideal spring involves time spent tidying the home, it's worth keeping a few pet-safe precautions in mind as you go. When choosing products for your house and lawn, keep in mind that many may be toxic to dogs, even if they are labeled as non-toxic for humans. Check labels carefully when shopping, and consider products that are labeled "pet-friendly" or otherwise safe for pet-owning homes. You may even wish to employ homemade natural cleaning agents for areas that see frequent pet traffic–a quick search should turn up plenty of recipes. (Use extra caution with recipes that make use of essential oils, as many of these are not safe for animals.) Regardless of their labeling, all cleaning products should be stored securely in an inaccessible location when not in use.
When making improvements to your indoor or outdoor gardens, remember that many common household and outdoor plants can be harmful to pets. Be sure to choose plants that are safe for dogs, and avoid the use of sprays, pesticides, or other chemicals which may be toxic if ingested. Lawn care and pest control services should also be thoroughly vetted to ensure that their products are safe for pet-owner homes. Many service providers will advertise their pet-friendly services prominently–if you're unsure, a simple phone call or email should be enough to answer any lingering questions.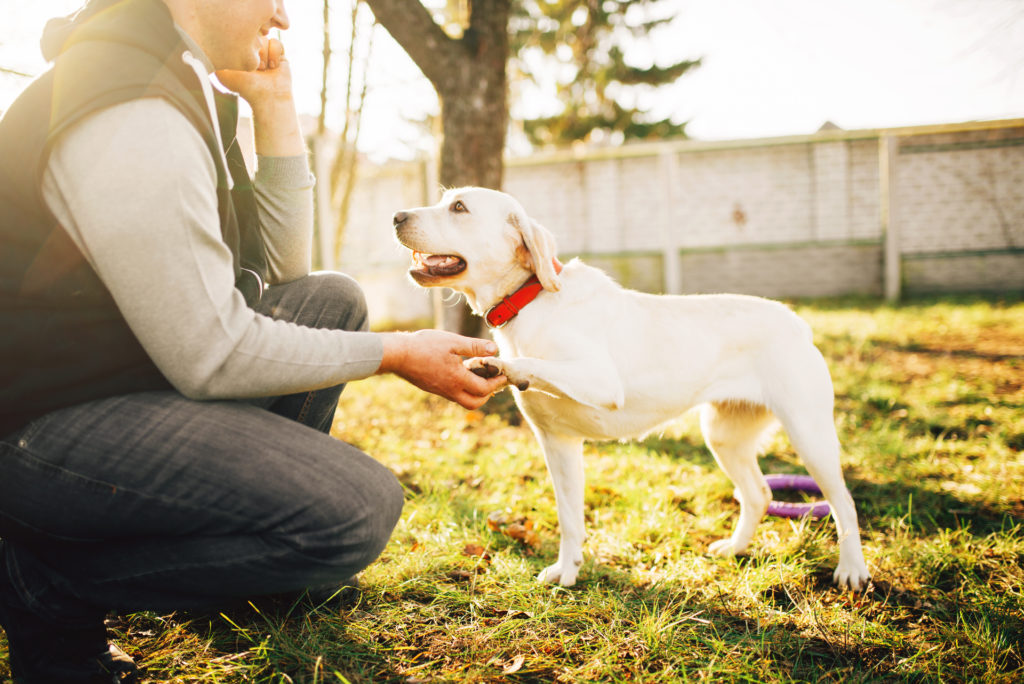 Hitting the great outdoors
Ready to get out there with your favorite four-legged friend? If you're already leash in hand and halfway out the door, you might want to pump those brakes. Many of us–both human and canine–see a dip in our daily activity levels when cold temperatures hit, and that first run after a sedentary season can be particularly fatiguing. Start slow as you and your dog ease into outdoor exercise, and make sure to take plenty of breaks along the way. A gradual increase in activity is more sustainable and reduces the likelihood of pain or injuries for your dog.
While you're making preparations for outdoor activity, consider a bit of spring cleaning for your furry friends, as well. Make sure that you're equipped with the necessities for any outings you may take, such as leashes, harnesses, and toys. If your pet's equipment has been in storage over the winter season, take the time to inspect any gear for wear or damage, and replace any items that are in poor condition. Your pet will surely be grateful for the upgrade!
By keeping these tips in mind as you go, you'll be prepared to make the best of your plans for the season. Whether you'll be enjoying an outdoor romp or making a more beautiful nest at home, having your best friend along for the ride is sure to put a spring in your step!