This super-simple chewy dog treat is packed full of vitamins like Vitamin E, Vitamin B6, Potassium, and Iron! Making these sweet potato dog treats are super simple and make a great alternative to rawhides.
Ingredients:
2 to 3 organic sweet potatoes
Directions:
Thoroughly wash sweet potatoes (you can peel them if you would like). Slice the sweet potato into ¼-inch slices. You can also cut down the middle lengthwise and slice into ¼-inch strips.
Cooking Options:
Oven: Preheat oven to 250° F. Line a baking sheet with parchment paper. Place them on the prepared baking sheet. Bake for 3 hours, turning half way through. Cool completely on a wire rack.
Dehydrate: Dehydrate at the highest setting – 145 to 155 degrees – until done, about 6 to 8 hours for a chewy texture. For crunchier treats, dehydrate longer until they have the consistency you like.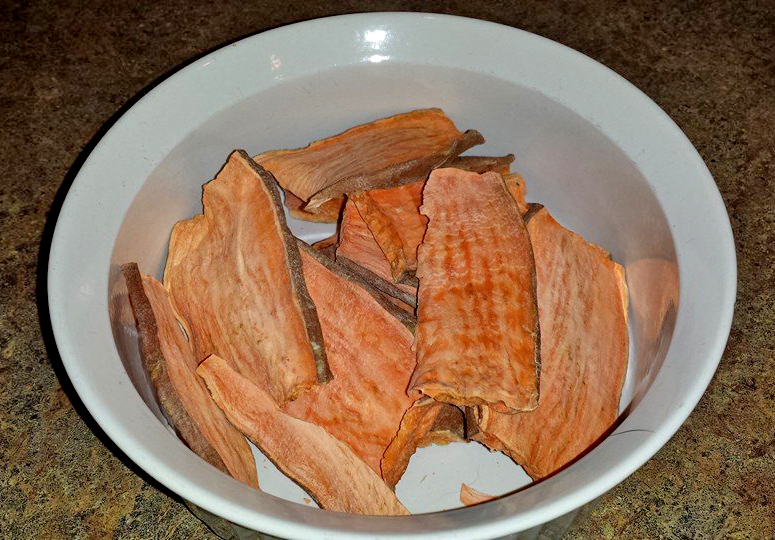 Storing:
Although these treats are dried, you will want to keep them in the refrigerator for up to 3 weeks. You can freeze them for up to 4 months.
Bone Appetit!