Get ready pet parents, take your dog to work day is arriving quickly! Mark your calendars for June 24th. Take your dog to work day was established in 1999 by Pet Sitters International. The cause of the special day was to create a morale booster in the office as well as shine a spotlight on the benefits of owning a dog.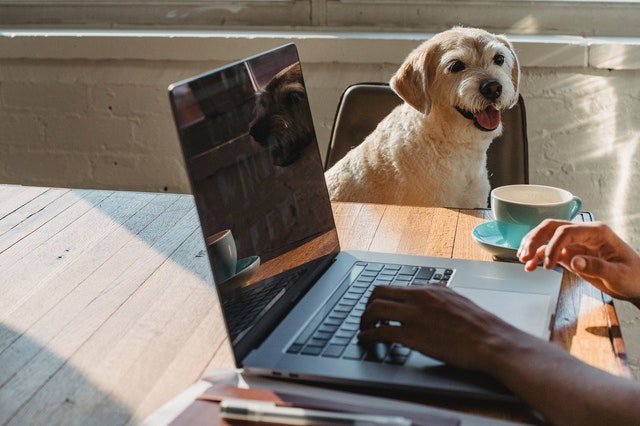 Here are tips to convince your workplace to allow dogs in the office:
Talk to Your Co-workers
Dogs provide emotional support to their pet parents. Taking your dog to work is an excellent way to be more productive while soothing your anxiety with the presence of your dog. Talk to your co-workers about bringing your dogs to work and what it would feel and look like. Many pet owners would love to participate and support you by signing a petition to help convince management.
Keep in mind that everyone doesn't like dogs. It's hard to believe someone wouldn't like a dog but sometimes it's due to a scary experience the person had as a child or a confrontation with a strange dog.
For example, many people have been attacked by aggressive dogs in their neighborhood and might feel afraid to be near them at the office. It's important that you respect their boundaries but also work with them to see what would make them feel comfortable if there were dogs in the office.
Sometimes a compromise in this scenario might look like keeping dogs on a leash in the office or moving pet parents to one side of the office so they are separate from co-workers that have a fear of dogs.
List the Benefits
Chances are your employer will reject the idea at first. However, if you go into the conversation prepared with information about how it will benefit your employer, your chances of getting it approved will increase. Here are benefits for employers that you should mention when pitching the idea to your boss.
Research conducted by Nestle Purina revealed 63% of employees are interested in working for companies that offer a pet-friendly policy.
Pet-friendly work environments increase growth retention, employee retention and build morale among team members.
Employees that take their dog for a walk outside during breaks increase physical activity which helps maintain focus on their work.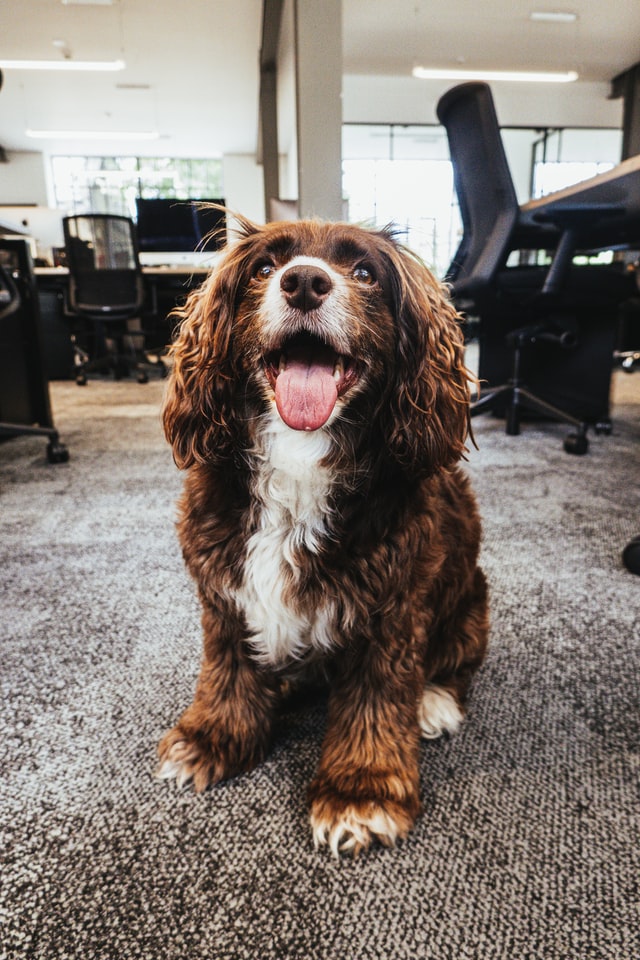 Create a Dog at Work Policy
It's also wise to prepare a dog at work policy to set guidelines and rules relating to safety in the office. Here are important topics to include in your pet-friendly work policy.
All dogs entering the office must have the following: 
Collar and identification tags
Up to date vaccinations required in your state
Obedience training
Pet insurance
You can also determine specific areas of the office that are off-limits to dogs such as the bathroom, break, and kitchen areas. In addition, you can set up outdoor areas that are designated for dogs to use the bathroom.
Careful preparation and approaching your boss about approving take your dog to work day can result in a yes! Always be prepared with a pet policy and the list of benefits your employer will experience. Make sure you answer all of your employer's questions and be willing to compromise on the rules and guidelines. Get started creating your take your dog to work day now!