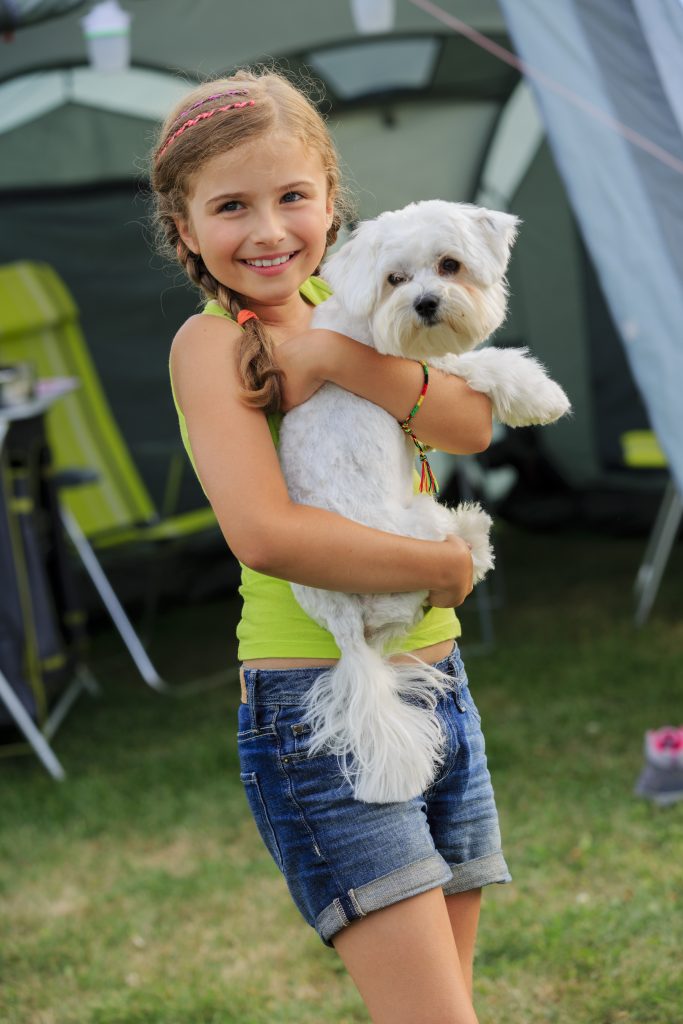 Summertime means time to enjoy the outdoors! And for many of us, it's the perfect time of year to go camping with our four-legged friends. There are plenty of great reasons to take your dog with you on your camping trip:
Like you, your dog loves the great outdoors.
Most dogs are great cuddlers, keeping you warm on those chilly nights.
Going camping together will give you the chance to spend more time bonding with your pooch.
But before you pack up the gear and the dog in the car, consider these tips for camping with your dog.
Research dog-friendly campgrounds
If you're planning a summer time vacation, you can't choose a better pet-friendly location than a campground. The majority of campgrounds are pet friendly, but it's always a great idea to check with your favorite campground to make sure they allow dogs and to get familiar with any rules or restrictions they may have.
Is your dog up to date on his or her shots?
As your packing up your camping gear, don't forget to do the same for your pets! Many campgrounds will want to ensure that your pet is up to date for things like rabies. Make sure to pack up your pup's rabies tags and other vaccination paperwork so you can have it available to campground if they request it. Don't forget to make sure your dog is all set with a flea and tick solution as well, so they can run around worry-free!
Don't forget the food and drinks for Fido
Be sure to pack plenty of your dog's favorite food, treats and toys for the trip. Remember that you're dog may be more active than normal throughout the weekend, so it's best to bring a little extra food if you need to compensate for those extras calories your pup is burning!
If you're going to be hiking with your dog, be sure that you are packing plenty of water for both of you in your backpack. Also consider investing in a travel or collapsible water dish to make toting it around more convenient when you can carry limited gear.
Before you leave, practice good campsite etiquette
Pre-game your camping trip by brushing up on some basic commands such as "sit", "stay" and "leave it". Throughout your trip you'll likely run into other campers, hikers and canine companions! It's important to make sure your dog is ready for all of the excitement. This will also help keep your dog from chasing after all the squirrels and other little creatures you're bound to encounter.
And don't forget to bring a leash! Many campgrounds require you to keep your pup leashed throughout your trip, whether at the campground or on hiking trails. Consider bringing a variety of lengths so that you can have a reliable shorter leash for walking, but a longer lead so your dog can comfortably roam your comfy campsite!
Bring along the comforts of home
Just as you need good bedding to ensure moisture-free comfort and warmth when you're roughing it, so does your dog! Bring along adequate bedding for your pet to keep him warm, dry and cushioned from the hard ground beneath.
As with any other adventure, it pays to be prepared in advance. Now, get out there and enjoy Mother Nature with your best friend!