How is marketing your dog business in the Saratoga Springs NY region different from other types of businesses?  If you have a new or established dog-related business in the Saratoga Springs, Albany and Upstate NY region, you have the perfect setting for success! Saratoga Springs is a dog-friendly city that welcomes our canine companions with open arms, including pet-friendly restaurants, hotels, and parks, as well as a thriving list of dog businesses from kennels to foodies.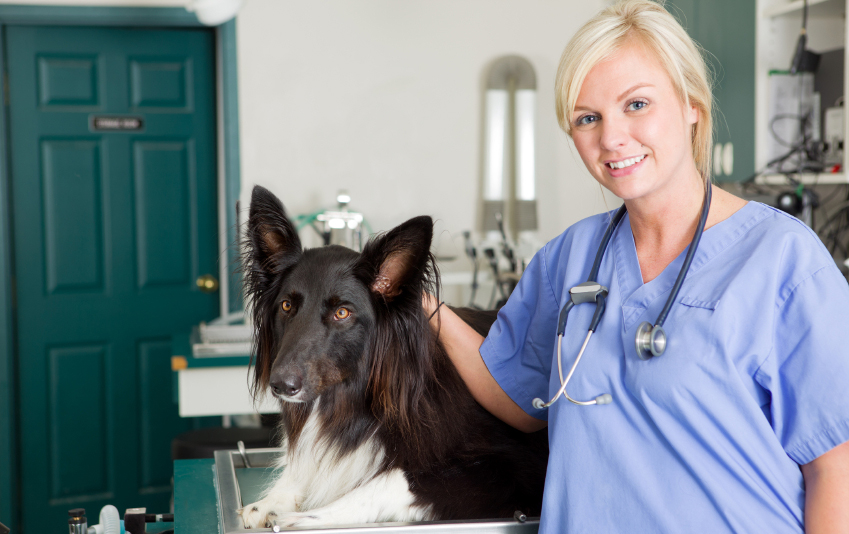 My name is Pam Sissons, and I am a digital marketing strategist and owner of eVision Digital Marketing in Queensbury NY.  I provide professional website design, optimization, social media marketing and blogging for all types of industries.  Internet marketing strategies and pet SEO for dog businesses – groomers, vets, boarding facilities, pet products – encompasses numerous areas of expertise and involvement, but all of them are fun and interesting and effective!  Here are just a few!
5 tips for marketing your dog business in Saratoga Springs, Albany and Upstate NY: 
1.      SEO Friendly Website & Inbound Marketing
When it comes to marketing your dog business, job #1 is a website that has what it takes to reach, engage and support your customers and visitors! You have only a few seconds to capture the interest of visitors when they land on your page. Take a good hard look at your website. Is it professional? Does it clearly display what is unique and special about your dog business? Do you know who your customers are, and are you reaching them with your story?
People LOVE dogs! Display large, engaging images that tell your story whenever possible, both on your home page, on your website pages and in your blog posts. People are highly visual – they are captivated by pet images.
Provide a clear navigation avenue throughout the website, giving your visitors a clear path around your site.
Insert highly visible calls to action that easily lead them where you want them to go, including value propositions that make them want to look further.
Employ strong search engine optimization strategies on all of your pages and blog posts. Add Google Analytics to your website and review regularly.
CONTENT, CONTENT, CONTENT! (Did I mention content?) Write website copy and content (or purchase it!) that clearly speaks to their interests and needs, tells how you can help them solve a problem, or answers a question.  These will naturally provides the search engines with what they need to find you and verify you as an authority in your field.
2. Have an Active Blog (to build followers and for SEO)
Adding a blog to your dog or pet site (content!) can mean the difference between a website that is a simple business card, and one that converts visitors into customers.  A blog about your dog business that tells a story they can identify with, educates them or makes them laugh will make them want to do business with you instead of your competitors.  A blog also provides the search engines like Google, Bing and Yahoo with the content they require in order to evaluate and rank your business. Create a content calendar or publication schedule that can keep you on track.
Creating unique content for your dog business blog is more than just saying, "Hey, look at us!"  It's just the opposite. Think about your blog the way you think about your business:  what can you do to help your customers? Provide customer service right from your website by answering questions not only about what your services are, but your industry in general…questions you know your customers are asking.  When you provide assistance and knowledge, who do you think your potential customers turn to when they need the type of products and services you are providing?
3. Use Social Media to promote your dog business
Social media is a great tool for getting the word out about your business, and social signals play an important role in search results. A Facebook or Google+ page, Twitter or YouTube accounts  for your dog business are a valuable avenue for reaching current and potential customers.  An active Pinterest page for a dog business can provide a ton of great backlinks to your website.  Share posts that are fun, that offer great images, information and education, and that give your visitors something awesome to share with their own social media connections.
4. Online Advertising For Dog Businesses
Dog owners look for information overwhelmingly online, so be sure to advertise where your potential customers are going to get the information they need.  In Upstate NY, Saratoga Dog Lovers is the premiere website for dog lovers and pet owners, with scores of #1 placements in Google for dog keywords that pertain to your business. Whenever a dog owner does a local online search for veterinarians, doggy daycare facilities, groomers or dog trainers, they usually end up on the Saratoga Dog Lovers website or social media site.  Harness the power of the skilled dog and pet business marketing tactics it employs to benefit your business! To learn more about advertising on Saratoga Dog Lovers website, click here!
5. Reward Your Current Customers
Your happy customers support you with the very best payback you could ask for – word of mouth referrals! Thank them for their business by offering them superb customer service and a referral program or a frequent buyer program, discounts, coupons, etc. (You can create coupons right on your ads here, by the way…)  This type of customer outreach is priceless and a win-win for everyone.