While it is the season of giving, it is easy to forget our four-legged friends who still need your support. First, remind those who are looking at buying a dog for Christmas that there are millions of adoptable animals just hoping for a chance at a great home.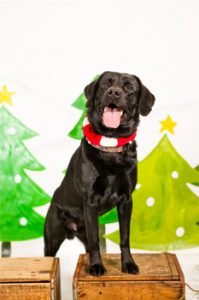 Consider making a donation to a local animal shelter or rescue group. Many organizations have a wish list of items they are looking for and monetary donations of any size are always appreciated. The links below will take you directly to each non-profits donation page (if they have one on their website):
Homes for Orphaned Pets Exist (H.O.P.E.) – HOPE is a foster based organization of volunteers from Saratoga and surrounding counties of New York State. They are dedicated to assisting previously abandoned, orphaned and neglected animals.
Friends of Saratoga County Animal Shelter – Friends of The Saratoga County Animal Shelter (FSCAS) is an organization that serves as a bridge between homeless, distressed animals and people who wish to adopt healthy pets. All donations are used to help facilitate the adoption of county animal shelter animals by making them healthy and desirable.
The Mr. Mo Project – The Mr. Mo Project believes all senior dogs deserve to live out their remaining years in a loving home and work hard to rescue senior dogs all over the country. They also provide the necessary funds for medical expenses to owners considering placing their pooch in a shelter due to high expenses or illness so that dog and owner can remain together.
Estherville Animal Shelter – Based in Greenfield, NY Estherville is, has been, and always will be a No-Kill Animal shelter. If an animal "loses its way" after being adopted from Estherville and behaves in a way that deems them "unadoptable" by others outside of the Shelter that animal need not worry, because it will ALWAYS have a safe, warm and loving home at Estherville.
Rottie Empire Rescue – Rottie Empire Rescue's  mission  is  to  rescue,  rehabilitate  and re-home companion domestic animals, specifically Rottweilers and other breeds based on need and space.
Out of the Pits, Inc. – Out of the Pits is a Not-for-profit organization that was founded in 1994. They seek to educate the public about the true nature of the American Pit Bull Terrier and how these dogs were once America's favorite.
Ayres Animal Shelter – Based in Spakers, NY, The Ayres Memorial Animal Shelter operates as a "quality of life" shelter, and the devoted workers are committed to making sure that every animal in their care has exactly that.
Eleventh Hour Rescue – 11th Hour Canine Rescue NY is made up of dedicated individuals who believe that innocent pets deserve love and a place to live where they are honored and cared for. No dog deserves to die simply because it does not have a home. 11th Hour rescues dogs at their 11th Hour – when they are scheduled to be put to death by shelters that can no longer care for them.
Fulton County Regional SPCA – Based in Gloversville, NY, The Fulton County Regional SPCA is a volunteer run not-for-profit, no-kill animal shelter founded in 2002.
Peppertree Rescue – The primary purpose of Peppertree is to help find homes for dogs in need who represent the character and temperament commonly associated with Golden Retrievers: friendliness, intelligence and a peaceful, loving nature.
The SPCA of Upstate New York – The SPCA of Upstate New York, Inc., is dedicated to the protection and care of animals. They are not a government agency, and they receive no funding from federal, state or local agencies. They rely on support from individuals and businesses, shelter adoption fees, dues, gifts, bequests and special events.
Homeward Bound Dog Rescue of New York, LLC – Homeward Bound is a volunteer based organization. They are not a shelter and do not have a facility – all the dogs in their program live in foster homes.  They take our dogs into their homes and care for them as if they were their own until they go to their forever homes.
Free To Be Me Rescue – Free To Be Me Rescue takes in local strays through shelters, owner surrenders and from puppy mills. Free To Be Me Rescue takes all pets regardless of age and health conditions, treats them medically, emotionally and through rehabilitation. This may take weeks to months before they are ready for their forever homes. They thoroughly screen all applications and try to match up the perfect home environment for that particular animal.
Looking for a great write off for taxes? These organizations will be happy to give you a receipt for your donation!