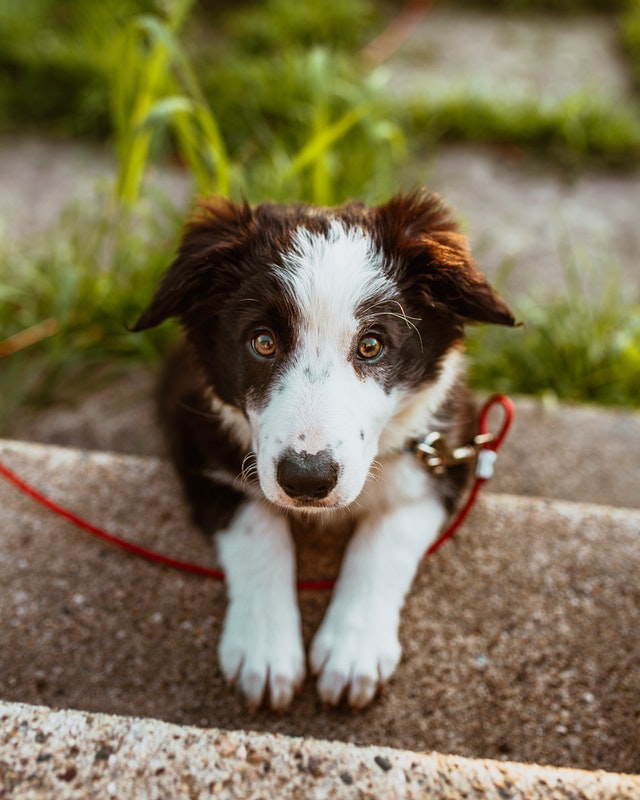 The New Year has finally arrived and it's time to leave the past behind. Research has revealed that 74.02% of the people in the United States make resolutions but less than 8% stick to them throughout the year. If you are making New Year's resolutions but are afraid you won't achieve them, ask your dog for help. Yes. Your furry little pal will motivate you and be by your side every step of the way and here's how! 
1. Stay Active
Most people have been stuck inside their homes for months due to current global situations. If you have been a couch potato, look towards your energetic dog for guidance. Most dog breeds enjoy being active such as going for walks and running around in the back yard. Join them by staying active and including tasks such as walks, runs, and swimming into your daily routine. You will be surprised at how a 15-minute walk every day will help you get into shape.
2. Reduce Stress
Dogs are known for being stress relievers. How can they not be when they are so excited to see you every time you walk in the door and they are the ultimate companion that provides unconditional love. You can reduce your stress, boost your immune system, and lower blood pressure when you keep your dog by your side. A quick stress reliever is sitting quietly with your dog and gently petting their fur. This action helps you relax and your dog enjoys it as well.
3. Improve Your Diet
Let's face it, last year was difficult for most people and it led to a lot of emotional eating! You aren't alone but it's time to start eating healthier by improving your diet. You can start by adding healthy foods that are pet friendly. This way you can share your snacks with your dog and vice versa. Popular tasty pet-friendly options are carrots, apples, watermelon, cranberries, bananas, blackberries, pumpkin seeds, and sunflower seeds.
4. Take a Road Trip
The emotional and mental damage quarantine has caused for many people will be revealed in years to come. However, at this moment you need to start your New Year taking care of yourself the best you can. If you are feeling trapped inside and can't quite take another day of binging movies, go out and take a road trip with your loyal pet by your side. Pack up the car and take a nice scenic drive and roll down the windows. It will do wonders for your state of mind and your dog will love it too!
5. Socialize
Currently, there still are quarantine restrictions throughout the country but most people are learning to live life out of the house by wearing a medical mask for protection. Take your dog to the local dog park or for a walk around the block. Dogs are quick ice breakers with strangers and make it easy to strike up a conversation. You might end up meeting some great neighbors you never knew you had.
Take a step forward this New Year by making resolutions to help you push forward in life and make sure you bring your trusty dog along for the adventure! Make this year the best you can! If you don't currently own a dog, you can adopt your new best friend from a local animal shelter.