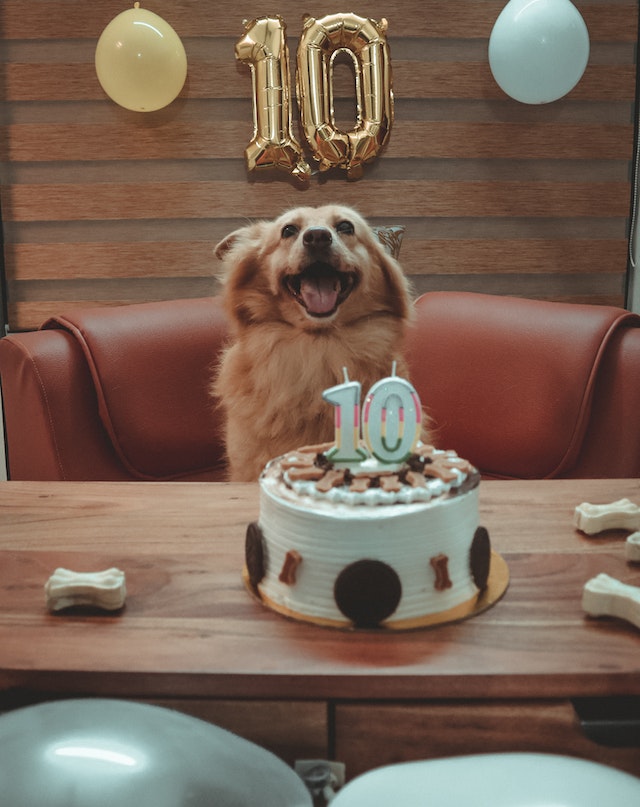 It's your dog's birthday and time to celebrate! Pet birthday parties have been on the rise for years and they are still soaring high in popularity. Dogs are valued members of the family and deserve to feel special on their birthdays. Are you ready to celebrate your dog's birthday?
Keep reading to find out how to plan a birthday party for your dog!
Select a Date and Venue
The first thing you need to do when celebrating a dog's birthday is decide on a date and venue. Many pet parents enjoy having a doggie birthday party at home. It's low cost, easy to decorate, and doesn't have time limits. Planning a birthday party for your dog at home is an excellent idea when you have a fenced-in yard where the dogs can run and play.
However, if you live in a small apartment or you would like to have the party away from home, consider the suggestions below:
Agility course training facility
Dog-friendly water park
Dog-friendly lake
Dog-friendly parks
Keep in mind that parks or outdoor venues may require deposit fees or for you to arrive early to reserve the space.
Invite Canine Guests
Chances are your dog has made friends at the local dog park or with other dogs in the neighborhood. Perhaps you have family members and friends that have dogs as well. Your goal is to invite canine guests that will get along well with your dog and others at the party.
Serve Doggie Treats
Keep in mind all of the dogs attending the birthday party will be running around playing. This energetic activity will make them feel hungry so it's important to serve a variety of snacks. Since some dogs need to follow certain diets for health reasons it's best to have a variety of treats available such as carrots, frozen banana slices, bacon treats, and homemade treats.
Choose New Toys
It's important to provide plenty of toys for the dogs to play with at the party. Make sure there are different types and sizes of balls and rope toys for the dogs to play with.
Also, you want to get your dog new toys to play with that will challenge their mind. For example, you can create a collection of toys that include interactive toys, treat dispensing toys, plush toys, and squeaky toys.
Decorate the Venue
By this stage of planning it's the day of the party and it's time to decorate! You can choose fun decorations from a party store or purchase them in advance online. However, make sure you avoid birthday party decorations that could be choking hazards.
Your dog's birthday is a special moment that celebrates their life. Make it as festive and fun as you want and take a lot of pictures. An excellent way to remember each birthday is to frame a picture from each year or create a digital photo album from the party and share it with the other pet parents.
Are you ready to give your dog a festive and fun birthday party? Get started today!