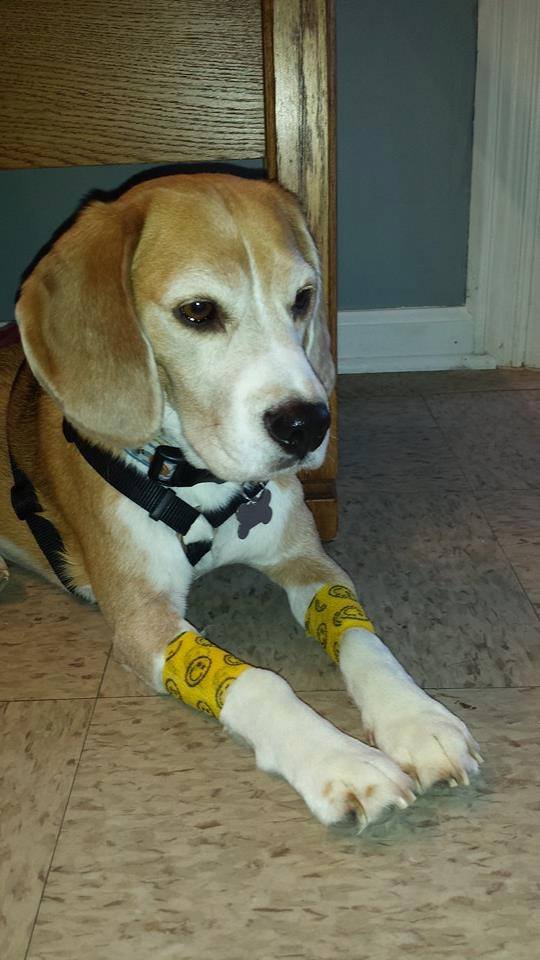 Owning a pet means you have not only promised to feed, shelter, and hug him for the rest of his life (so easy to do!), but it also means you're responsible for their medical care, which can become much more than check-ups or staying current on vaccinations when an unforeseen accident or illness occur. Such circumstances, unfortunately, can force us into making tough choices simply because we can't afford the medical expenses.
So, what do you do when you simply cannot afford the medical care your pet needs? First, don't lose hope! It'll take a little time and research, but there are avenues and possible solutions if you are willing to be proactive and think outside the box.
1. Work with your veterinarian
If you have been a client in good standing with your veterinarian, they may be willing to negotiate some kind of payment plan so you don't have to pay the full cost up front. However, this more than likely will not work with a vet you've never seen before. Thinking outside the box: Offer to volunteer at veterinarian's office or kennels or get a second opinion (a different vet may provide less expensive options).
2. Care Credit
This is a wonderful program offering a line of credit specifically for medical purposes by GE Capital Bank to medical providers and veterinarians! Ask your veterinarian if they participate in Care Credit, and if they don't, it may be worth switching to another vet that does if it means saving your pet or giving them the costly medical attention they need. This has actually become a widely used program, so there is a good chance your vet participates. This particular credit program also comes with an interest-free payback period, so if you make your payments on time, it's basically good as cash!
3. Check with veterinary schools
Many vet schools offer low-cost clinics in return for training their students. For a list of veterinary schools by state, check out The American Veterinary Medical Association's website.
4. Check out your local animal shelter
Some shelters work with local veterinarians, have loan or grant programs, and even have onsite low-cost clinics. The Saratoga County Animal Shelter for example, offers free rabies clinics multiple times per year.
5. Research Credit Card and Loan Options
If you are in good standing with your credit card company, ask for a credit line increase. If your credit is good, apply for a new card if need be. Talking with your bank is also a good option. They may be able to suggest a personal loan to suit your situation. Explore some of the "outside the box" options below and if none of them work and you are desperate to get your four-legged best friend well, consider applying for a credit card for those with less-than-stellar credit and just deal with the high interest rate. You can also apply for financial aid from groups like RedRover.org.
6. Raise the cash!
Here are a few ideas to help you raise the funds you need.
Start selling! Have a yard sale or sell items on eBay and Craigslist.
Ask your employer for an advance on your paycheck.
Do odd jobs. Offer to clean houses, cars, shovel snow, or mow lawns. Every penny counts!
If your birthday or a holiday is close enough, ask for cash early instead of gifts.
Create an Online Fundraiser! Your friends, family, and community can help you raise the necessary funds to save your sweet little pooch on user-friendly fundraising platforms like: GiveForward.com, YouCaring.com, and GoFundMe.com.
7. Apply for Financial Assistance with Animal Welfare Organizations
Contact the following organizations; they may be able to help out with vet bills, either with low-cost care, loans, or grants.
Breed-specific assistance programs:
While pet insurance may not be able to help you out in your current situation, consider a policy in the future that will reimburse you for most of your expenses and covers illness and injuries, emergencies, genetic conditions, surgeries, hospitalizations, testing, and prescriptions. PetInsurance.com through Nationwide, ASPCApetinsurance.com, PetInsuranceReview.com, and Progressive.com all offer free quotes online for pet insurance.