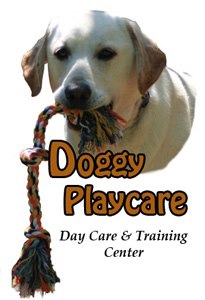 Saratoga Dog Lovers business spotlight interview with Jody Bennett-Cracco, owner of Doggy Playcare located on Maple Ave in Saratoga Springs. Doggy Playcare is a doggie daycare with an indoor/outdoor area for dogs of all sizes to play and socialize. They also offer training classes for puppy training, obedience and more!
Describe your businesses services?
Doggie Playcare Center offers a great way for your dog to play, get plenty of exercise and socialize with other dogs while you're at work or out of the house. Doggy Playcare Center also provides dog obedience lessons and group classes for dog/ puppy training and socialization, beginner obedience, new dog training, therapy dog training and Rally Obedience as well as behavior modification and problem solving.


What made you decide to open a doggie daycare?
I wrote this business plan for a friend of mine. She thought it might be more than she wanted to commit to…..I LOVED everything about it. I started to pursue following the steps of the business plan and everything fell into place quickly. Everyday is a great day here.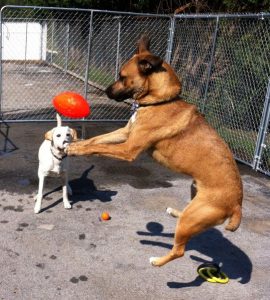 Have you always wanted to work with dogs?
When my first child was born, I remember thinking if this child was a puppy I'd know what to do! Sounds silly, right? While everyone else melted over babies, I melted over dogs and horses. I spent years breeding Golden Retrievers and loving every minute. If I knew there was such a concept as a doggy daycare….I would have done this a long time ago.
What is the best part about your job?
Watching the dogs make friends. Some of them will wait until their favorite friend comes in and all heck breaks loose! Watching the dogs pull their owners through the training room to come and play. Watching dog people come together and talk about their dogs with such happiness. These are the things that excite me!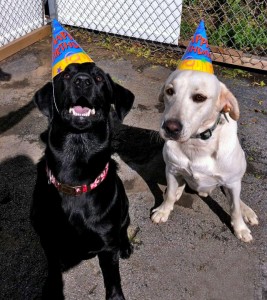 What is the worst part about your job?
Ummm, haven't really found a 'worst'.
Do you own dogs? If yes how many and what breeds?
I have 2 dogs. A yellow lab and a black lab.


Do you think dogs at daycare form friends? Do the dogs in daycare form certain packs and play with specific dogs or do they all typically play with each other and change up playmates?
Yes, every dog in our day care has a friends or a group of friends. Some of our dogs will play with any dog. Some dogs are more interested or closer to a particular dog. Some dogs sit and wait for their best friend to show up before they will play at all. It all depends on the dog's personality. Much like people.
How did you come up with the name for your business?
Deciding on a business name was easy….one of my family members suggested it and it felt right. A center where dogs can come to play and be cared for. Doggy Playcare.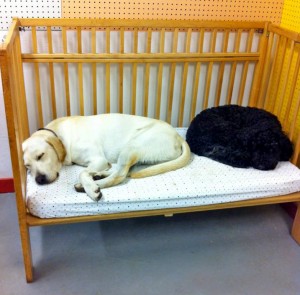 What do you see as the top three benefits of sending a dog to daycare?
– Dog play!! It is so important for dogs to socialize.
– Parents can go to work or full fill their schedule obligations 'guilt free.'
– Dogs are happy and tired at the end of the day.
Would you suggest sending a puppy to daycare as a socialization tool?
I do believe it is important for puppies to continue socializing. They are playing/socializing when they are with their siblings….it should continue. But!! It should be a supervised play and they should be playing with the appropriate dog/dogs. Another puppy or dogs who enjoy playing with the young pups are the best choice. The older dogs teach them while they are playing….this kind of play is so valuable!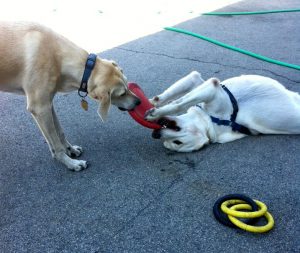 What is the secret to your success?
We love what we do!
What do you love most about Saratoga?
I have always LOVED Saratoga. The people, the shops, the restaurants, the natural beauty…I could keep going!
Is there anything else you would like to share about your business?
If you're a dog lover, please feel free to stop in. We will be hosting many fun events, trainings and gatherings. Come visit us at 474 Maple Ave., Saratoga or at www.facebook/doggyplaycare.com. We look so forward to meeting you and your dog.
Doggy Playcare Contact Info
Address: 474 Maple Ave. Saratoga Springs, New York 12866
Phone: 518-886-8876
Facebook: www.facebook.com/doggyplaycare
Website: www.doggyplaycare.com