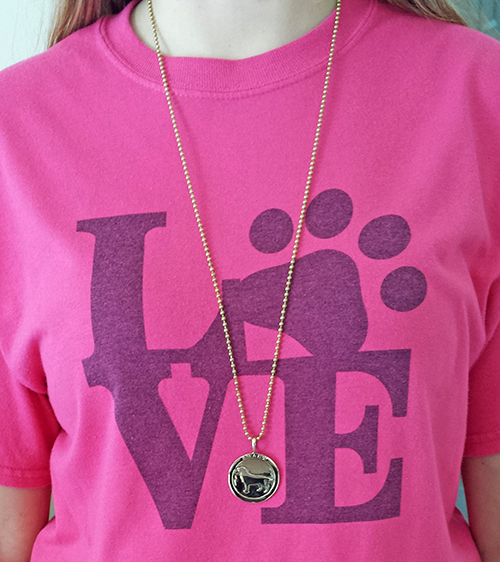 Most of the people who know me, know I am a huge animal lover! Volunteering and giving back to the community through events, awareness, and meeting wonderful people who are passionate about animals as well is what I live for.
Recently, I had the good fortune of meeting Samantha Reilly, owner of IMAD Jewelry, who reached out to me in an effort to impart her mission of preserving animal life and to share her beautiful collection of endangered animal and dog breed pendants.
IMAD stands for "I Made a Difference," and aims to generate awareness around critically endangered animals and assist in the preservation of animal life. The IMAD pendant is a fashionable reminder of the difference we can make in the lives of wild and domestic animals who are the innocent victims of illegal hunting, pollution, puppy mills, dog fighting, and greed. All pendants are bronze and made in the US from recycled materials.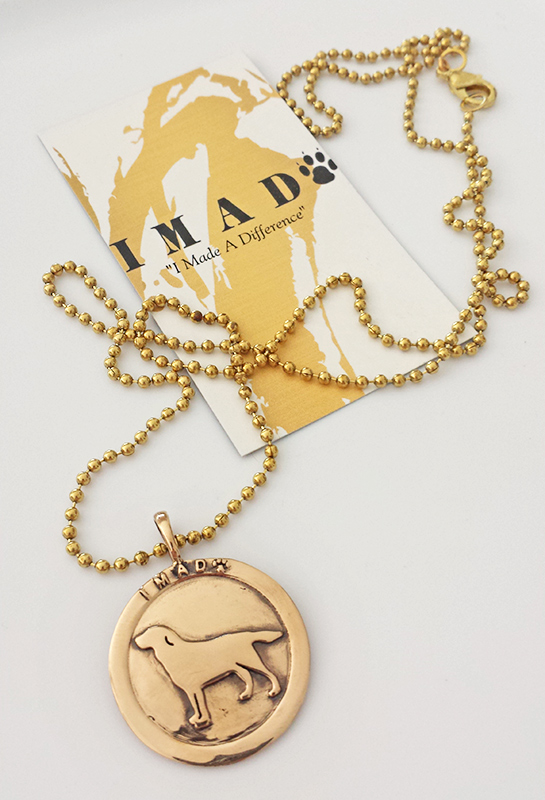 IMAD jewelry has built a philanthropic partnership with the Animal Welfare Institute, donating $1 from each sale to the preservation of endangered animals.
As owner of SaratogaDogLovers.com, a favorite local "everything doggie" website in Saratoga Springs, NY, my heart belongs to my loving and vivacious Labrador and Beagle. For my first pendant, I chose the Labrador retriever on a 30" chain and am so pleased that the pendant not only supports the protection of animals but is very trendy and pretty as well!
Be sure to check out the large selection of dog breeds and endangered animals available on IMAD's pendants. Every order helps to raise money and awareness of the plights animals face today due to human deeds and our responsibility to fix them.
Please be sure to check out IMAD's jewelry collection at www.imadjewelry.com.