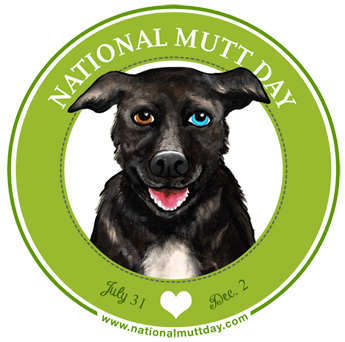 National Mutt Day was created in 2005 by Celebrity Pet Expert and Animal Welfare Advocate, Colleen Paige, and is celebrated on both July 31st and December 2nd. National Mutt Day is all about embracing, saving and celebrating mixed breed dogs.
National Mutt Day was created to be celebrated on two dates per year to raise awareness of the plight of mixed breed dogs in shelters around the nation and to educate the public about the sea of mixed breed dogs that desperately await new homes. Mixed breed dogs tend to be healthier, better behaved, they live longer and are just as able to perform the duties of pure bred dogs – such as bomb and drug sniffing, search and rescue and guiding the blind.
There are millions of loving and healthy mixed breed dogs sitting in shelters, who are desperately searching for a new home. Check out some of the dog's looking for their forever homes at The Saratoga County Animal Shelter.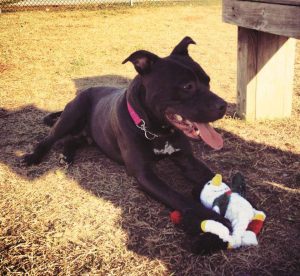 BIG MAC
Big Mac is one of the longest residents of Saratoga County Animal Shelter. He is getting sadder as all his shelter friends are getting adopted and and he sits in his kennel without a forever home. The only wish he has is to find a Furever home before the holidays. Big Mac is a neutered male pit mix. He has a very friendly personality and loves to run outside. He isn't sure why he is being overlooked. He is one the sweetest dogs I have ever known. Please help find him a HOME by sharing this post.
ADOPTED!!

ZAYLA
Zayla is a young altered female Pit bull mix. She is a very sweet and loving girl that would love for you to come meet her! Zayla loves to play fetch, is good on a leash during walks and is a very happy and energetic pup.

JAKE aka HAWKEYE
Jake (aka Hawkeye) he is a young adult neutered pit mix. He is very handsome and sweet. He knows many basic commands and is housebroken. He loves to play as well as run alongside a bicycle.

LANCE
Lance has a huge and happy heart and is obviously a people pleaser. He has a way of making you forget all your worries due to his sparkling personality. He loves playing with toys and can easily entertain himself. He was found a stray in Corinth, NY.
ADOPTED!!

DAFFANY
Daffany is a sweetheart and fancies herself a lap dog. She had gotten very worked up in her kennel but once out, she was able to calm down and show her lovey self. She is not cut out for shelter life and the volunteers would love to see her go home soon. The folks who surrendered her reported that she is good with older kids, cats and other dogs. She will need some brushing up on her house training but she is a smart girl and very treat motivated so she should have it down in no time.

KARMA
Karma ais a 7 year old spayed Husky Mix. She is housebroken, good with older kids and cats. She has never been around other dogs. Karma would love for you to come see her at the shelter and bring her home with you for the holidays!
ADOPTED!!
All of these adorable pups are available at the Saratoga County Animal Shelter – 6010 County Farm Road, Ballston Spa, NY 12020. Please stop in to visit them Monday – Saturday from 10am to 4pm.